Flowers painted on a table!
I did this "experiment" back in 2009. Had this folding side table standing in front of me and looking at me with his dull plain "face"…
… and the size was just about 24″ x 18", which is my favorite for miniature paintings.
So, I grabbed my palette knife, and voila!
Covered with protective varnish, this table survives everything placed on it – for many years, with no visible effect on the "artwork"!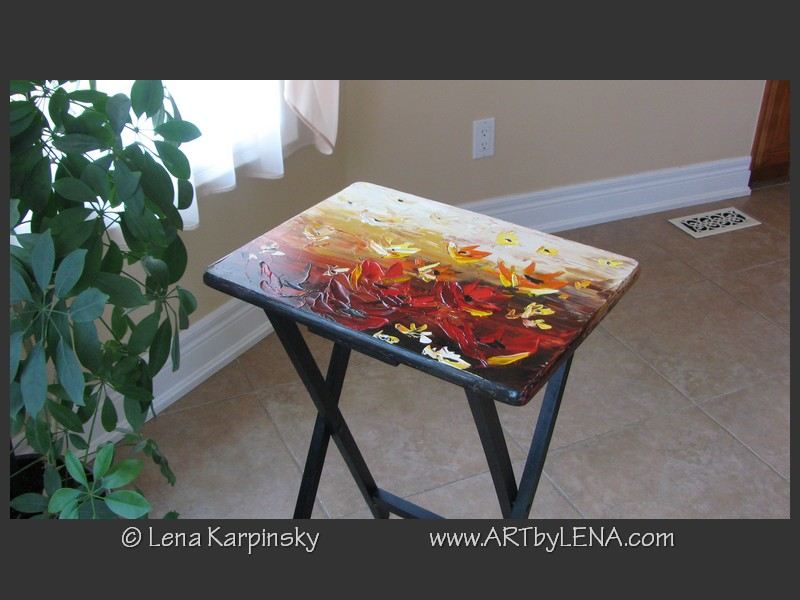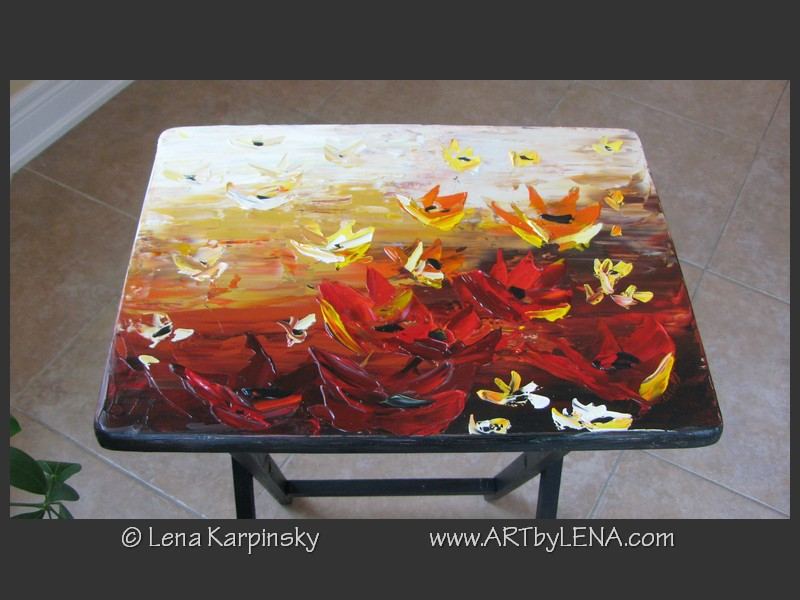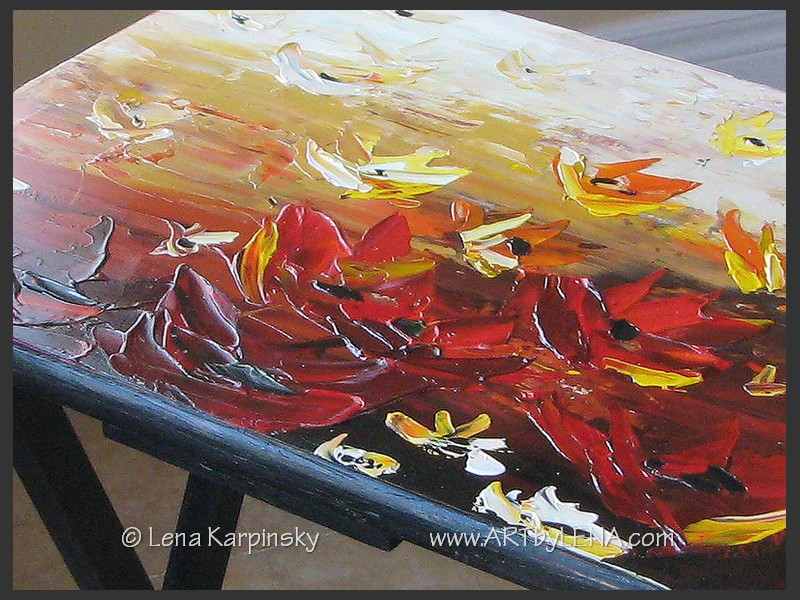 See more flowers
Flowers are one of my main art subjects. Click here to see all of my floral paintings.