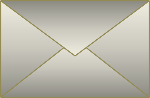 • Lena, I am writing to say how much I like your paintings. The colours and application are very exciting. I have earned my living by my paintbrush for the last 54 years and have learned to appreciate the skill and dedication of other artists such as yourself. Never let anything stop you from painting, you have so much to offer. — D.
• I recently discovered your work on the internet and must say that I find them refreshing and passionate... I am looking to fill a modern home ... and your style would be perfect... — M.J.
• The painting is absolutely beautiful. You are so talented. I appreciate it very much. Looks like I'll be bidding on your item again soon!!! I already left you a feedback. Thank you for your beautiful work. — A.
• I picked up the package at the post office today and everything looked good. I just finished hanging the painting on my wall and it looks great. I will definitely need more to fill an area in my bedroom and living room. I will be leaving positive feedback and will be ordering more in the future. Thanks for everything. — K.B.
• I stumbled across your website one day from a Google search and I have to say your artwork is absolutely stunning! Your pieces are so unique and beautiful. I just wanted to say keep up the good stuff. — L.L.