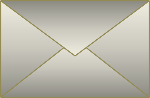 • Lena, we received the paintings and they are beautiful! Thanks so much for commissioning with us. Your art is truly awesome! — J.M.
• We really like your work and we are really looking forward to getting the paintings. It's usually very difficult for us to pick a painting that we both like, but going through your collection we found ourselves agreeing on a lot of them. — E.G.
• I have lots more wall space available, which will no doubt have more of your paintings hanging from them in the near future! — B.O.
• Lena is very very talented and her work may be above what most people believe to be the pinnacle of perfection... — C.S.
• I received the paintings in great shape and they are beautiful! Thank you so much. I lost everything in Hurricane Katrina and after replacing just the essentials, I did not think I would ever afford anything so stylish to go on my walls, so you are a real find for me! — M.S.