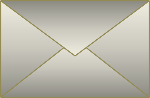 • The painting arrived yesterday... It's beautiful, I love it! You are truly a wonderful and gifted artist with a great sense of humor and I look forward to buying more of your art soon! Take care and thank you so very, very much! — B.O.
• Thank you Lena. We got it. Thank you for packaging it so well. It is even more beautiful than we thought! — I.B.
• I am an Interior Decorator, and came across your site by searching for oversized art. I was having such trouble finding great works for very large walls. I definitely bookmarked your site. Your work is truly original... I hope to be able to pass your name on to many of my clients. — N.
• Hi Lena, the 9 canvases came today. Love, love, love them! It was what I wanted. I will be watching your other work. Thank you! — D.
• Hi Lena, I just stumbled across your website and thought I'd let you know that I think your paintings are brilliant... Congratulations. — M.