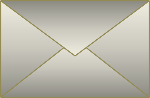 • Your art is beautiful and I hope to have it hanging in my home soon — R.S.
• Thank you Lena. We got it. Thank you for packaging it so well. It is even more beautiful than we thought! — I.B.
• Your work is amazing... The way you use color WOW. Your work when I see it makes me fill alive. — J.G.
• Lena, we received the paintings and they are beautiful! Thanks so much for commissioning with us. Your art is truly awesome! — J.M.
• I was randomly searching the internet for reference photos of things to draw/paint today and I came across your website. I must say I was very impressed, your use of color in amazing. I wish I fully understood color theory like you do. Anyways thank you for the inspiration. Keep up the good work. — P.A.