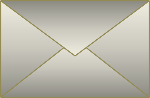 • I received the pieces today and they look great! Very nice job of presenting them digitally, but of course the real life version is that much more impressive. — K.M.
• Really stunning. I do not know what style you used or medium but I can see there is thick patches in the painting and it gives the whole set-up life and movement. Love it lots. — T.H.
• Your work is absolutely beautiful. I just moved and I wanted that triptych to be the centerpiece of my living room. Again absolutely gorgeous! — Y.
• Your work is amazing... The way you use color WOW. Your work when I see it makes me fill alive. — J.G.
• I am an Interior Decorator, and came across your site by searching for oversized art. I was having such trouble finding great works for very large walls. I definitely bookmarked your site. Your work is truly original... I hope to be able to pass your name on to many of my clients. — N.