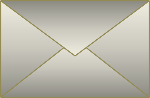 • I received the pieces today and they look great! Very nice job of presenting them digitally, but of course the real life version is that much more impressive. — K.M.
• I randomly stumbled upon your website and absolutely fell in love with some of your pieces... — T.W.
• The paintings just arrived and are better than expected... We look forward to purchasing more pieces from you in the future. — L.S.
• Your work seems very colorful and uplifting. — D.J.
• Lena, I received the package and they are gorgeous. My husband and I love them. I keep looking at more of your work because we would like to purchase more here soon. Thanks. — K.O.