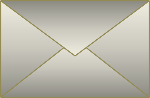 • NOW THIS IS WHAT IS CALLED GENIUS. I am also an Artist and Interior decorator in the UK and I couldn't help bowing my head in respect for such genius and excellence. Bravo!!! What a website! You made my day, inspired and challenged me... Your color combination, blend, brush and spatula strokes and flow reveal your technical excellence, but what stands out most is your infinite WOW ideas. That is what is called GENIUS. Congratulations for getting back into it and for your great success. KEEP THE FIRE BURNING STRONG. — F
• Let me just tell you that I have no words to describe how beautiful the painting is. First thing I did when I got back was to hang it on the wall and honestly, it looks even more amazing in real life than in the pictures. — V.G.
• Lena, your painting is on my living room wall. It is a masterpiece. I love it. I will save some more money to buy another painting. You are a real artist creating magnificent arts! — S.B.
• Lena, ...needless to say, you have once again captured my imagination with this work of art. I will probably be bidding on this painting..I would be a fool not to! Beautiful. — T.B.
• Good morning Lena. I picked up the painting yesterday and I really like it. I'm checking your other listings for something else that I like because I really need another piece... Thank you for a terrific transaction. Oh, and it was packed very very well, I couldn't have asked for a better transaction. — T.