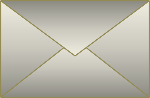 • Your work seems very colorful and uplifting. — D.J.
• Usually it's hard for me to appreciate non-objective art. Still, something about your works really drew me in. The depiction of space and that suggestion of another believable world fascinated me. — H.K.
• Lena, you are a wonderful artist! The works I saw made me smile and be sincerely happy that such talent exists on Earth... — E.J.
• The art arrived on my doorstep today. I am very happy with it! I am really able to put myself into the paintings..., it gives me a great sense of escape... — S.B.
• Thank you Lena. We got it. Thank you for packaging it so well. It is even more beautiful than we thought! — I.B.