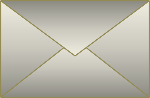 • Hi Lena, I just wanted to let you know that I received the Art today, I LOVE IT! You are a very talented artist, and I will be looking for my next piece. Thank You very much. — L.
• Let me just tell you that I have no words to describe how beautiful the painting is. First thing I did when I got back was to hang it on the wall and honestly, it looks even more amazing in real life than in the pictures. — V.G.
• I was astonished by the work you have done. A really thrilling work of art. — T.T.
• I received the painting yesterday. I'm so happy you were able to do that for me. It looked excellent online but was much more dramatic in person. Thank you again for the quick and smooth shipment. I look forward to seeing more of your works online. — B.H.
• Lena, I received the parcel and I LOVE IT :) It is soo beautiful - you really have an amazing talent. Thank you so much for everything! — M.