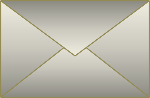 • Great knife work, love the myriad of colors. 5++++++ — G.W.D.
• Your work is simply amazing. I am so in love with so many pieces - I can't decide which is my favorite... You are beyond talented and I was stunned by the beauty of your work. — N.P.
• The images in our living room change the whole room. They are very symmetrical, yet still fluid. We love them... I find them inspiring. — B.M.
• Your work is magnificent!!! I am so excited to have found you!!! It is very hard to be an artist these days. Appreciation isn't what it use to be. Mass production and everybody wanting something "yesterday" makes the job difficult. Most of the art sites I found are mass production of a 100 prints everyone has already seen. That is why I am excited to have found your site. — N.S.
• Hi Lena, I just stumbled across your website and thought I'd let you know that I think your paintings are brilliant... Congratulations. — M.