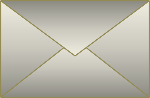 • Just received the painting today and LOVE it!!! It is my first piece of "real" art... Thank you very much - I will definitely be looking your works up again!!! — C.E.
• You've got so many styles and themes! Their all so consistently amazing it blows me away that you did all of them. You've got a genius for the craft that's really uncommon. Most artists have a hit or miss that uses a contrast of light and dark or an interesting exception or an inspiring idea. But you use every trick art has and do it over and over and honestly I love everything you've done. I've got my favorites... 1001 Nights (both of them), Sweet thoughts, Future Echoes of the Past and the entire Avant-Garde Etude, You and Me and Lost City series... But honestly I absolutely love all of your work. — B.H.
• Good morning Lena. I picked up the painting yesterday and I really like it. I'm checking your other listings for something else that I like because I really need another piece... Thank you for a terrific transaction. Oh, and it was packed very very well, I couldn't have asked for a better transaction. — T.
• I will for sure buy the painting... I must say I am very fond of your paintings and artistic style. — D.E.
• Your work has a modern feel that is so perfect for my life and surroundings! Just so you know, I love that 5 piece set, and I like bright colors... If you could let me know when your next one is done it would be appreciated... I hope you can do something similar in simplicity and elegance... Can't wait to see what it looks like! Thanks! — S.