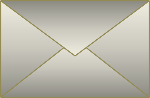 • Lena, ...needless to say, you have once again captured my imagination with this work of art. I will probably be bidding on this painting..I would be a fool not to! Beautiful. — T.B.
• Wonderful, juicy mouthwatering colors. Congratulations! — J.B.
• Lena, I wanted to thank you for the beautiful work... I just received the painting yesterday afternoon, in perfect condition. It's already hanging in my home... I enjoy all of your work, but this piece really struck me. — L.H.
• Lena, you are a wonderful artist! The works I saw made me smile and be sincerely happy that such talent exists on Earth... — E.J.
• Lena, I have received the paintings in perfect condition. Thank you so very much for releasing additional works in this series. I had bid on the original triptych some time ago, and unfortunately never won. So, it is a great pleasure to have another chance to own your paintings. Thanks again. — P.H.