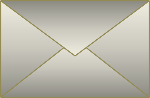 • The painting is absolutely beautiful. You are so talented. I appreciate it very much. Looks like I'll be bidding on your item again soon!!! I already left you a feedback. Thank you for your beautiful work. — A.
• Hi Lena, I just wanted to let you know that I received the Art today, I LOVE IT! You are a very talented artist, and I will be looking for my next piece. Thank You very much. — L.
• Thank you Lena, the painting came and is even more stunning in person. I will definitely be purchasing more of your work. — S.V.
• Lena, Just got the tree picture (Fiery Autumn) today and it is even more beautiful in real life then the picture on the internet! You are so talented. Thank you so much - I totally love it! — J.B.
• I was astonished by the work you have done. A really thrilling work of art. — T.T.