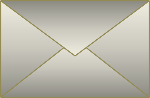 • Your work is magnificent!!! I am so excited to have found you!!! It is very hard to be an artist these days. Appreciation isn't what it use to be. Mass production and everybody wanting something "yesterday" makes the job difficult. Most of the art sites I found are mass production of a 100 prints everyone has already seen. That is why I am excited to have found your site. — N.S.
• Your work is simply amazing. I am so in love with so many pieces - I can't decide which is my favorite... You are beyond talented and I was stunned by the beauty of your work. — N.P.
• Hi Lena, I just enrolled in my very first art class and have only put the brush to canvas a handful of times. I was browsing through examples of paintings on Google when I came across one of your pieces. I just wanted to say that your work is absolutely beautiful and so moving! I haven't come across many pieces that really get me excited or strike up much emotion to be honest; but after finding that first painting, I couldn't help but start working my way through your entire website. Your paintings are beautiful and I love your style! I just wanted to send a message to you to let you know how much your work inspires me. Sometimes I find there aren't enough kind words being shared between people these days; but these paintings are really special and it made me want to share my thoughts with you. — Sydney, BC
• Hello, Lena. I'm one of your biggest admirers. As if you haven't been told enough YOUR WORK IS AWESOME. I hear it all the time my self when I'm selling my own work here in New Orleans. I've been reading your blog and I find it very helpful and informative and I want to thank you for being this approachable. Keep up the good work. — R.R.
• I've been on your site for a couple of hours!! I can't believe how long it's been. I just wanted to tell you that I think your work is beautiful and really talks to the soul. You have a true gift! Thank you for the wonderful experience of viewing your art work. — C.S.