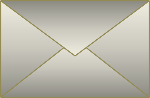 • Hi Lena! I recently came across your art and I absolutely love your pieces. Especially some of the triptychs you've done. I'm interested in making a purchase... — G.S.
• I am surprised you are not a famous millionaire, your pieces are some of the best work I have seen. — JW
• I received the painting yesterday. I'm so happy you were able to do that for me. It looked excellent online but was much more dramatic in person. Thank you again for the quick and smooth shipment. I look forward to seeing more of your works online. — B.H.
• I've been on your site for a couple of hours!! I can't believe how long it's been. I just wanted to tell you that I think your work is beautiful and really talks to the soul. You have a true gift! Thank you for the wonderful experience of viewing your art work. — C.S.
• Your work is magnificent, the colours are vivid and eye catching and appeal to me immensely!! — L.