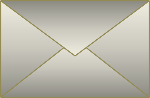 • Hi Lena, I received the painting yesterday. It is absolutely beautiful. It looks exactly the way I hoped it would and fits wonderfully in my home. Also, just a note the packaging was great. No problems. Thanks again! — J.H.
• Lena, I received the parcel and I LOVE IT :) It is soo beautiful - you really have an amazing talent. Thank you so much for everything! — M.
• I received the painting from you and was very pleased with the quality... I look forward to buying from you again in the future. — J.K.
• I randomly stumbled upon your website and absolutely fell in love with some of your pieces... — T.W.
• Thank you Lena, the painting came and is even more stunning in person. I will definitely be purchasing more of your work. — S.V.