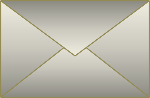 • You have energetic beautiful paintings. God bless you. — A.S.
• Hi Lena, I really enjoyed seeing ALL of your beautiful and breath taking artwork. I wanted to send you this email and express how I got goosebumps just looking them over. I could not afford any of your art but I would not let this stop me in letting you know how great your work is. I wish you continued success. — Nathaniel
• I received the painting from you and was very pleased with the quality... I look forward to buying from you again in the future. — J.K.
• Lena, I have received the paintings in perfect condition. Thank you so very much for releasing additional works in this series. I had bid on the original triptych some time ago, and unfortunately never won. So, it is a great pleasure to have another chance to own your paintings. Thanks again. — P.H.
• Great knife work, love the myriad of colors. 5++++++ — G.W.D.