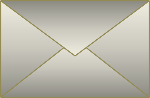 • I have lots more wall space available, which will no doubt have more of your paintings hanging from them in the near future! — B.O.
• Your work is magnificent, the colours are vivid and eye catching and appeal to me immensely!! — L.
• A great artist with a great personality!!! I am going to enjoy the painting even more now that I know you have a sense of humor too!!! ... You have a nice web site with some wonderful artwork! — B.O.
• I received the art and it is perfect!! More than I expected. Thanks and I will most certainly be purchasing from you again. — E.
• Love the title, fabulous scene, love the texture and colours Lena. — P.M.N.