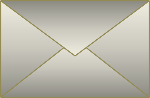 • I went looking for Abstract Art for the living room - when I came upon your work. Your work - The Piano - jumped out at me in a completely different way from everything I've seen on the net, and believe me - I've done a lot of looking. I fell in love with your 'Piano' painting. That one really spoke to me. I could really identify with the painting of the Piano - I almost felt as if I were standing there - looking - at myself with distant eyes. Hard to explain, but in a way - it's how I view myself. Music is my love. Water is also something I love - and I am always looking for-to- at it... I saw it as a sea of music - and the longing to walk along its shores. Thank you for a very special moment! I'll continue to watch your work. You are exceptionally talented. — A.H.
• Let me just tell you that I have no words to describe how beautiful the painting is. First thing I did when I got back was to hang it on the wall and honestly, it looks even more amazing in real life than in the pictures. — V.G.
• Hi Lena, I just stumbled across your website and thought I'd let you know that I think your paintings are brilliant... Congratulations. — M.
• Lena, ...needless to say, you have once again captured my imagination with this work of art. I will probably be bidding on this painting..I would be a fool not to! Beautiful. — T.B.
• Your work is simply amazing. I am so in love with so many pieces - I can't decide which is my favorite... You are beyond talented and I was stunned by the beauty of your work. — N.P.