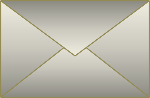 • The painting arrived yesterday... It's beautiful, I love it! You are truly a wonderful and gifted artist with a great sense of humor and I look forward to buying more of your art soon! Take care and thank you so very, very much! — B.O.
• Your work seems very colorful and uplifting. — D.J.
• I am a freshman in high school and in my art class we were supposed to find some art work on the computer and write a paper on the artist. I chose you. I really like your work... I just thought I would write you and tell you that you work is really inspiring. — R.S.
• Lena, got the paintings yesterday, FABULOUS! They are WONDERFUL ... Thanks for signing them ... they are worthy of remembering where and whence they have come, Toronto ... Thank you ever so — T.O.
• Having stumbled upon your site, I have simply fallen in love with your magnificent artistry, intelligence, vivid imagination and sensitivity... basically I have not seen art of such vivacity, ever... I feel like I know you already, simply by viewing your pieces, and sitting mesmerized at your brilliance. I can only imagine how awe inspiring they must be to view in person and up close. — D.G.