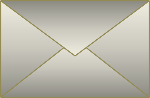 • Hey Lena. We love it. It looks amazing. We're actually planning on bidding on another one... I just left positive feedback. Thanks again. — R.S.
• The art arrived on my doorstep today. I am very happy with it! I am really able to put myself into the paintings..., it gives me a great sense of escape... — S.B.
• I just saw your paintings, and I am just writing this quick note because I really liked your paintings (and the vibrant colors) ... — R.
• Thank you Lena, the painting came and is even more stunning in person. I will definitely be purchasing more of your work. — S.V.
• Lena, I can't tell you how surprised I was that your artwork is ten times better in real life than on your website. It's gorgeous. Thank you. — C.S.