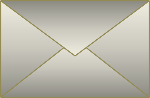 • The painting is absolutely beautiful. You are so talented. I appreciate it very much. Looks like I'll be bidding on your item again soon!!! I already left you a feedback. Thank you for your beautiful work. — A.
• A great artist with a great personality!!! I am going to enjoy the painting even more now that I know you have a sense of humor too!!! ... You have a nice web site with some wonderful artwork! — B.O.
• Lena, I have received the paintings in perfect condition. Thank you so very much for releasing additional works in this series. I had bid on the original triptych some time ago, and unfortunately never won. So, it is a great pleasure to have another chance to own your paintings. Thanks again. — P.H.
• Hi Lena - we received the picture in perfect condition and LOVE it! You are an amazing artist and I am so happy to have one of your pieces. Thank you for caring so much about every detail. I have never had such a great experience!! Your painting came faster than anything I have ever gotten!! I put the painting in my dining room and I will send you a photo soon! THANK YOU AGAIN!!! — D.R.
• Wonderful, juicy mouthwatering colors. Congratulations! — J.B.