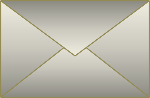 • The painting arrived safely! I am really happy with my purchase. It looks fabulous in my family room above the fireplace... I think I made a good purchase. — M.C.
• Lena, Just got the tree picture (Fiery Autumn) today and it is even more beautiful in real life then the picture on the internet! You are so talented. Thank you so much - I totally love it! — J.B.
• Lena, I have received the paintings in perfect condition. Thank you so very much for releasing additional works in this series. I had bid on the original triptych some time ago, and unfortunately never won. So, it is a great pleasure to have another chance to own your paintings. Thanks again. — P.H.
• Hi Lena, I just stumbled across your website and thought I'd let you know that I think your paintings are brilliant... Congratulations. — M.
• You have energetic beautiful paintings. God bless you. — A.S.