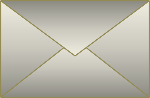 • A great artist with a great personality!!! I am going to enjoy the painting even more now that I know you have a sense of humor too!!! ... You have a nice web site with some wonderful artwork! — B.O.
• NOW THIS IS WHAT IS CALLED GENIUS. I am also an Artist and Interior decorator in the UK and I couldn't help bowing my head in respect for such genius and excellence. Bravo!!! What a website! You made my day, inspired and challenged me... Your color combination, blend, brush and spatula strokes and flow reveal your technical excellence, but what stands out most is your infinite WOW ideas. That is what is called GENIUS. Congratulations for getting back into it and for your great success. KEEP THE FIRE BURNING STRONG. — F
• I was randomly searching the internet for reference photos of things to draw/paint today and I came across your website. I must say I was very impressed, your use of color in amazing. I wish I fully understood color theory like you do. Anyways thank you for the inspiration. Keep up the good work. — P.A.
• I'm a very new art collector, just came across your paintings while browsing the net and was instantly intrigued! ...I fell in love with the 6 squares and have a perfect place for them in my home. — L.L.
• Hi Lena - we received the picture in perfect condition and LOVE it! You are an amazing artist and I am so happy to have one of your pieces. Thank you for caring so much about every detail. I have never had such a great experience!! Your painting came faster than anything I have ever gotten!! I put the painting in my dining room and I will send you a photo soon! THANK YOU AGAIN!!! — D.R.