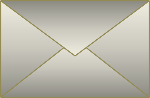 • I love this and all your work, and I wanted you to know that I started painting a couple of years ago because I came upon your website and fell in love with your art, it inspired me to pick up brushes and try it and now it is my favorite hobby! — O.S.
• Hi Lena! We just got the paintings and they were great! We are moving to our new condo... and we intend to put it up on our living room. The colors are so alive and we have no doubt it's going to look really nice. I will definitely email you a photo of your painting once we have settled in our new home. Again, thanks and I really love your painting. — M.
• Hi Lena, I received the paintings today and they are truly beautiful!!! Thank you so much. If I or anyone I know is in need of a great painting I will refer to your website. Once again I appreciate your work and look forward to doing business with you in the future! — B.S.
• You are exceptionally talented. Though I don't paint much I enjoy art. Your cheerful compositions are of exceptional quality. I appreciate all your colorful works. The layouts are well thought of. Do you sketch them out first on canvas or just proceed with a general layout in mind? For some time now I was thinking will painting ever change beyond Rubens-Constable-Monet and Picasso. Well, there you are now doing something cheerful, elegant and original thinking. — S
• Lena is very very talented and her work may be above what most people believe to be the pinnacle of perfection... — C.S.