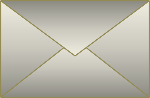 • I picked up the package at the post office today and everything looked good. I just finished hanging the painting on my wall and it looks great. I will definitely need more to fill an area in my bedroom and living room. I will be leaving positive feedback and will be ordering more in the future. Thanks for everything. — K.B.
• I'm a very new art collector, just came across your paintings while browsing the net and was instantly intrigued! ...I fell in love with the 6 squares and have a perfect place for them in my home. — L.L.
• Your art is beautiful and I hope to have it hanging in my home soon — R.S.
• Lena, I am writing to say how much I like your paintings. The colours and application are very exciting. I have earned my living by my paintbrush for the last 54 years and have learned to appreciate the skill and dedication of other artists such as yourself. Never let anything stop you from painting, you have so much to offer. — D.
• Good evening, Lena, I have never written to an artist before, but when I saw your work online, I just had to contact you. There is a vibrance and yet, a joyful emotion in your work. I suppose it's not really work, but more of an expression of the depth of your emotions. Believe me, it shows! There are very few abstract artists whose pieces have spoken to me, but I do enjoy Dali, Picasso, and Kandinsky. I've never owned even a print of their work, but I feel very compelled to purchase yours. — J.G.