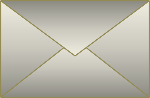 • Having stumbled upon your site, I have simply fallen in love with your magnificent artistry, intelligence, vivid imagination and sensitivity... basically I have not seen art of such vivacity, ever... I feel like I know you already, simply by viewing your pieces, and sitting mesmerized at your brilliance. I can only imagine how awe inspiring they must be to view in person and up close. — D.G.
• Your work is absolutely beautiful. I just moved and I wanted that triptych to be the centerpiece of my living room. Again absolutely gorgeous! — Y.
• Lena, we received the paintings and they are beautiful! Thanks so much for commissioning with us. Your art is truly awesome! — J.M.
• I received the art and it is perfect!! More than I expected. Thanks and I will most certainly be purchasing from you again. — E.
• I recently discovered your work on the internet and must say that I find them refreshing and passionate... I am looking to fill a modern home ... and your style would be perfect... — M.J.