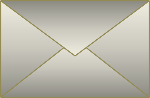 • Thanks for shipping the art work. Looking forward to making it part of my home. I needed something to inspire me to paint my living room and your fantastic work I just what I needed. — J.P.
• Usually it's hard for me to appreciate non-objective art. Still, something about your works really drew me in. The depiction of space and that suggestion of another believable world fascinated me. — H.K.
• I received the pieces today and they look great! Very nice job of presenting them digitally, but of course the real life version is that much more impressive. — K.M.
• Wonderful! Love the great light, the variety of colors you used and the brushstrokes, it really makes this scene very lively. — I.G.
• Lena, I received the parcel and I LOVE IT :) It is soo beautiful - you really have an amazing talent. Thank you so much for everything! — M.