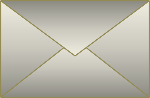 • I recently discovered your work on the internet and must say that I find them refreshing and passionate... I am looking to fill a modern home ... and your style would be perfect... — M.J.
• I was astonished by the work you have done. A really thrilling work of art. — T.T.
• Lena, got the paintings yesterday, FABULOUS! They are WONDERFUL ... Thanks for signing them ... they are worthy of remembering where and whence they have come, Toronto ... Thank you ever so — T.O.
• Thank you Lena, the painting came and is even more stunning in person. I will definitely be purchasing more of your work. — S.V.
• I just wanted to say that your artwork is amazing and really, really emotional. I ... have completely fallen in love with your style and also the theme that you present in all of your artwork. — A.J.