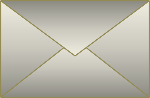 • Your work is magnificent!!! I am so excited to have found you!!! It is very hard to be an artist these days. Appreciation isn't what it use to be. Mass production and everybody wanting something "yesterday" makes the job difficult. Most of the art sites I found are mass production of a 100 prints everyone has already seen. That is why I am excited to have found your site. — N.S.
• You have energetic beautiful paintings. God bless you. — A.S.
• Usually it's hard for me to appreciate non-objective art. Still, something about your works really drew me in. The depiction of space and that suggestion of another believable world fascinated me. — H.K.
• Hi Lena, I really enjoyed seeing ALL of your beautiful and breath taking artwork. I wanted to send you this email and express how I got goosebumps just looking them over. I could not afford any of your art but I would not let this stop me in letting you know how great your work is. I wish you continued success. — Nathaniel
• I just saw your paintings, and I am just writing this quick note because I really liked your paintings (and the vibrant colors) ... — R.