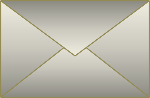 • Your work is absolutely amazing! ...For the record, your talent rivals many of great masters! — D.C.
• I was astonished by the work you have done. A really thrilling work of art. — T.T.
• I just saw your paintings, and I am just writing this quick note because I really liked your paintings (and the vibrant colors) ... — R.
• I will for sure buy the painting... I must say I am very fond of your paintings and artistic style. — D.E.
• Hello, Lena. I'm one of your biggest admirers. As if you haven't been told enough YOUR WORK IS AWESOME. I hear it all the time my self when I'm selling my own work here in New Orleans. I've been reading your blog and I find it very helpful and informative and I want to thank you for being this approachable. Keep up the good work. — R.R.