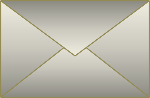 • Lena, I have received the paintings in perfect condition. Thank you so very much for releasing additional works in this series. I had bid on the original triptych some time ago, and unfortunately never won. So, it is a great pleasure to have another chance to own your paintings. Thanks again. — P.H.
• You are exceptionally talented. Though I don't paint much I enjoy art. Your cheerful compositions are of exceptional quality. I appreciate all your colorful works. The layouts are well thought of. Do you sketch them out first on canvas or just proceed with a general layout in mind? For some time now I was thinking will painting ever change beyond Rubens-Constable-Monet and Picasso. Well, there you are now doing something cheerful, elegant and original thinking. — S
• Having stumbled upon your site, I have simply fallen in love with your magnificent artistry, intelligence, vivid imagination and sensitivity... basically I have not seen art of such vivacity, ever... I feel like I know you already, simply by viewing your pieces, and sitting mesmerized at your brilliance. I can only imagine how awe inspiring they must be to view in person and up close. — D.G.
• I have searched to find some moving floral images and yours seemed to retain their natural quality and yet have a contemporary presence... I love them. — I.
• I am so very moved by your work. The style is so completely different from mine - and while I am happy with my work I am astounded by the pure magic and grace of yours. The colour, the movement, the texture - you paintings are alive and very beautiful. — K.M.