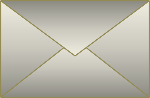 • Lena, you are a wonderful artist! The works I saw made me smile and be sincerely happy that such talent exists on Earth... — E.J.
• Lena, I really liked the painting and admire your quality of work! — J.M.
• I just wanted to say that your artwork is amazing and really, really emotional. I ... have completely fallen in love with your style and also the theme that you present in all of your artwork. — A.J.
• I'm a very new art collector, just came across your paintings while browsing the net and was instantly intrigued! ...I fell in love with the 6 squares and have a perfect place for them in my home. — L.L.
• The painting is absolutely beautiful. You are so talented. I appreciate it very much. Looks like I'll be bidding on your item again soon!!! I already left you a feedback. Thank you for your beautiful work. — A.