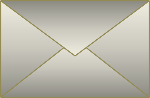 • Your work seems very colorful and uplifting. — D.J.
• I just wanted to say that your artwork is amazing and really, really emotional. I ... have completely fallen in love with your style and also the theme that you present in all of your artwork. — A.J.
• Thanks for shipping the art work. Looking forward to making it part of my home. I needed something to inspire me to paint my living room and your fantastic work I just what I needed. — J.P.
• A great artist with a great personality!!! I am going to enjoy the painting even more now that I know you have a sense of humor too!!! ... You have a nice web site with some wonderful artwork! — B.O.
• I received the painting from you and was very pleased with the quality... I look forward to buying from you again in the future. — J.K.