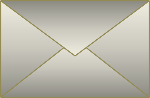 • Just wanted to congratulate you on an awesome collection of work. I have never seen such a bulk of work all having the "WOW" factor. You are an inspiration to all us 'wanna be' artists. Keep up the incredible work. — D.
• Dear Lena, thank you for my beautiful painting of the Romantic Guitar. You are a very talented and creative artist!! It's a focal point in my house and everyone comments on it. BRAVO! — V.T.
• Lena, I received the package and they are gorgeous. My husband and I love them. I keep looking at more of your work because we would like to purchase more here soon. Thanks. — K.O.
• Just received the painting today and LOVE it!!! It is my first piece of "real" art... Thank you very much - I will definitely be looking your works up again!!! — C.E.
• I just wanted to say that your artwork is amazing and really, really emotional. I ... have completely fallen in love with your style and also the theme that you present in all of your artwork. — A.J.