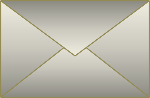 • Hi Lena! We just got the paintings and they were great! We are moving to our new condo... and we intend to put it up on our living room. The colors are so alive and we have no doubt it's going to look really nice. I will definitely email you a photo of your painting once we have settled in our new home. Again, thanks and I really love your painting. — M.
• I stumbled across your website one day from a Google search and I have to say your artwork is absolutely stunning! Your pieces are so unique and beautiful. I just wanted to say keep up the good stuff. — L.L.
• Just received the painting today and LOVE it!!! It is my first piece of "real" art... Thank you very much - I will definitely be looking your works up again!!! — C.E.
• Lena is very very talented and her work may be above what most people believe to be the pinnacle of perfection... — C.S.
• Thank you Lena. We got it. Thank you for packaging it so well. It is even more beautiful than we thought! — I.B.