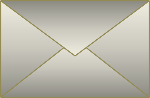 • NOW THIS IS WHAT IS CALLED GENIUS. I am also an Artist and Interior decorator in the UK and I couldn't help bowing my head in respect for such genius and excellence. Bravo!!! What a website! You made my day, inspired and challenged me... Your color combination, blend, brush and spatula strokes and flow reveal your technical excellence, but what stands out most is your infinite WOW ideas. That is what is called GENIUS. Congratulations for getting back into it and for your great success. KEEP THE FIRE BURNING STRONG. — F
• Hi Lena! I recently came across your art and I absolutely love your pieces. Especially some of the triptychs you've done. I'm interested in making a purchase... — G.S.
• I was astonished by the work you have done. A really thrilling work of art. — T.T.
• I just wanted to let you know that I received the paintings... Thank you so much, I am very pleased with your work, you are a great painter and very professional as well!!! Thanks again, I really appreciate it and in the future if I am looking for another painting, I'll definitely look you up. — N.W.
• I went looking for Abstract Art for the living room - when I came upon your work. Your work - The Piano - jumped out at me in a completely different way from everything I've seen on the net, and believe me - I've done a lot of looking. I fell in love with your 'Piano' painting. That one really spoke to me. I could really identify with the painting of the Piano - I almost felt as if I were standing there - looking - at myself with distant eyes. Hard to explain, but in a way - it's how I view myself. Music is my love. Water is also something I love - and I am always looking for-to- at it... I saw it as a sea of music - and the longing to walk along its shores. Thank you for a very special moment! I'll continue to watch your work. You are exceptionally talented. — A.H.