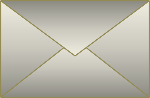 • Just wanted to congratulate you on an awesome collection of work. I have never seen such a bulk of work all having the "WOW" factor. You are an inspiration to all us 'wanna be' artists. Keep up the incredible work. — D.
• Hi Lena! We fetched our painting from the post office... I'm glad to say that it arrived in perfect condition. The painting looks great! This was our first time buying online and definitely not the last. Great doing business with you! — B.O.
• I am so very moved by your work. The style is so completely different from mine - and while I am happy with my work I am astounded by the pure magic and grace of yours. The colour, the movement, the texture - you paintings are alive and very beautiful. — K.M.
• Hi Lena, the 9 canvases came today. Love, love, love them! It was what I wanted. I will be watching your other work. Thank you! — D.
• Really stunning. I do not know what style you used or medium but I can see there is thick patches in the painting and it gives the whole set-up life and movement. Love it lots. — T.H.