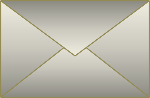 • The painting arrived yesterday... It's beautiful, I love it! You are truly a wonderful and gifted artist with a great sense of humor and I look forward to buying more of your art soon! Take care and thank you so very, very much! — B.O.
• Hi Lena, I received the paintings today and they are truly beautiful!!! Thank you so much. If I or anyone I know is in need of a great painting I will refer to your website. Once again I appreciate your work and look forward to doing business with you in the future! — B.S.
• Lena, I really liked the painting and admire your quality of work! — J.M.
• You have energetic beautiful paintings. God bless you. — A.S.
• I am surprised you are not a famous millionaire, your pieces are some of the best work I have seen. — JW