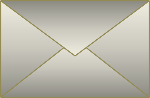 • I am a freshman in high school and in my art class we were supposed to find some art work on the computer and write a paper on the artist. I chose you. I really like your work... I just thought I would write you and tell you that you work is really inspiring. — R.S.
• We really like your work and we are really looking forward to getting the paintings. It's usually very difficult for us to pick a painting that we both like, but going through your collection we found ourselves agreeing on a lot of them. — E.G.
• I was astonished by the work you have done. A really thrilling work of art. — T.T.
• I recently discovered your work on the internet and must say that I find them refreshing and passionate... I am looking to fill a modern home ... and your style would be perfect... — M.J.
• The painting is absolutely beautiful. You are so talented. I appreciate it very much. Looks like I'll be bidding on your item again soon!!! I already left you a feedback. Thank you for your beautiful work. — A.