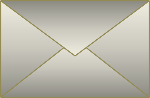 • I received the painting yesterday. I'm so happy you were able to do that for me. It looked excellent online but was much more dramatic in person. Thank you again for the quick and smooth shipment. I look forward to seeing more of your works online. — B.H.
• Lena, got the paintings yesterday, FABULOUS! They are WONDERFUL ... Thanks for signing them ... they are worthy of remembering where and whence they have come, Toronto ... Thank you ever so — T.O.
• Your work is simply amazing. I am so in love with so many pieces - I can't decide which is my favorite... You are beyond talented and I was stunned by the beauty of your work. — N.P.
• Hi Lena! I recently came across your art and I absolutely love your pieces. Especially some of the triptychs you've done. I'm interested in making a purchase... — G.S.
• Usually it's hard for me to appreciate non-objective art. Still, something about your works really drew me in. The depiction of space and that suggestion of another believable world fascinated me. — H.K.