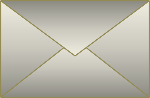 • The paintings just arrived and are better than expected... We look forward to purchasing more pieces from you in the future. — L.S.
• Love the title, fabulous scene, love the texture and colours Lena. — P.M.N.
• We received the painting "late autumn flowers" (in perfect condition:) that Lena painted for us and are absolutely ecstatic! We love, love, love the painting. It has made our living room look spectacular. Lena, you are an amazing artist and we are so fortunate to have found you. We love your work; it is genuine, beautiful, high quality and simply gorgeous. — K. and A.N
• Your work is amazing... The way you use color WOW. Your work when I see it makes me fill alive. — J.G.
• Great knife work, love the myriad of colors. 5++++++ — G.W.D.