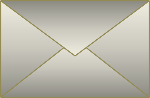 • Your art is beautiful and I hope to have it hanging in my home soon — R.S.
• The art arrived on my doorstep today. I am very happy with it! I am really able to put myself into the paintings..., it gives me a great sense of escape... — S.B.
• I received the painting yesterday. I'm so happy you were able to do that for me. It looked excellent online but was much more dramatic in person. Thank you again for the quick and smooth shipment. I look forward to seeing more of your works online. — B.H.
• Your work is magnificent!!! I am so excited to have found you!!! It is very hard to be an artist these days. Appreciation isn't what it use to be. Mass production and everybody wanting something "yesterday" makes the job difficult. Most of the art sites I found are mass production of a 100 prints everyone has already seen. That is why I am excited to have found your site. — N.S.
• Lena, you are a wonderful artist! The works I saw made me smile and be sincerely happy that such talent exists on Earth... — E.J.