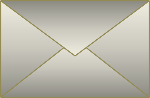 • You are exceptionally talented. Though I don't paint much I enjoy art. Your cheerful compositions are of exceptional quality. I appreciate all your colorful works. The layouts are well thought of. Do you sketch them out first on canvas or just proceed with a general layout in mind? For some time now I was thinking will painting ever change beyond Rubens-Constable-Monet and Picasso. Well, there you are now doing something cheerful, elegant and original thinking. — S
• Hi Lena! We just got the paintings and they were great! We are moving to our new condo... and we intend to put it up on our living room. The colors are so alive and we have no doubt it's going to look really nice. I will definitely email you a photo of your painting once we have settled in our new home. Again, thanks and I really love your painting. — M.
• Great knife work, love the myriad of colors. 5++++++ — G.W.D.
• I have searched to find some moving floral images and yours seemed to retain their natural quality and yet have a contemporary presence... I love them. — I.
• The paintings just arrived and are better than expected... We look forward to purchasing more pieces from you in the future. — L.S.