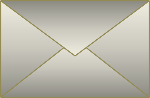 • I recently have fallen in love with abstract - especially nonobjective. I found your work while doing some research, and I wanted to tell you that you are one of the most talented artists I frankly have ever seen. I am happy to see you are selling well, and your site is absolutely fantastic, but you are of such a high caliber, that galleries would fight over you. You could command high prices. I hope you will consider approaching some really excellent galleries (particularly with your abstracts, surrealism, and cubist paintings). You are exceptional and I would like to see you make a fortune! Good luck, Lena. And thank you for sharing your art with the world. I feel enriched and inspired....and envious (!) after viewing your work. — V.M.
• Hi Lena, we got the picture and it is beautiful... The packaging was great and we received the painting in perfect condition... Thank you so much for everything. It has been a pleasure doing business with you. We look forward to buying from you again. — B.O.
• Lena, I received the package and they are gorgeous. My husband and I love them. I keep looking at more of your work because we would like to purchase more here soon. Thanks. — K.O.
• I love this and all your work, and I wanted you to know that I started painting a couple of years ago because I came upon your website and fell in love with your art, it inspired me to pick up brushes and try it and now it is my favorite hobby! — O.S.
• Hi Lena! We just got the paintings and they were great! We are moving to our new condo... and we intend to put it up on our living room. The colors are so alive and we have no doubt it's going to look really nice. I will definitely email you a photo of your painting once we have settled in our new home. Again, thanks and I really love your painting. — M.