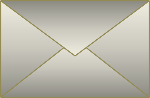 • I am a freshman in high school and in my art class we were supposed to find some art work on the computer and write a paper on the artist. I chose you. I really like your work... I just thought I would write you and tell you that you work is really inspiring. — R.S.
• Hi Lena, I received the painting yesterday. It is absolutely beautiful. It looks exactly the way I hoped it would and fits wonderfully in my home. Also, just a note the packaging was great. No problems. Thanks again! — J.H.
• The art arrived on my doorstep today. I am very happy with it! I am really able to put myself into the paintings..., it gives me a great sense of escape... — S.B.
• Usually it's hard for me to appreciate non-objective art. Still, something about your works really drew me in. The depiction of space and that suggestion of another believable world fascinated me. — H.K.
• We just got the painting this afternoon and are very happy with your work! Its beautiful, we have hung it already and cant wait for the next one! — C.P.