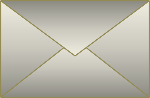 • Your art is beautiful and I hope to have it hanging in my home soon — R.S.
• Hi Lena! I recently came across your art and I absolutely love your pieces. Especially some of the triptychs you've done. I'm interested in making a purchase... — G.S.
• Beautiful painting. I love the colors. — F.H.
• I randomly stumbled upon your website and absolutely fell in love with some of your pieces... — T.W.
• I am a freshman in high school and in my art class we were supposed to find some art work on the computer and write a paper on the artist. I chose you. I really like your work... I just thought I would write you and tell you that you work is really inspiring. — R.S.