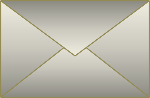 • Great knife work, love the myriad of colors. 5++++++ — G.W.D.
• Lena, your painting is on my living room wall. It is a masterpiece. I love it. I will save some more money to buy another painting. You are a real artist creating magnificent arts! — S.B.
• Hello, Lena. I'm one of your biggest admirers. As if you haven't been told enough YOUR WORK IS AWESOME. I hear it all the time my self when I'm selling my own work here in New Orleans. I've been reading your blog and I find it very helpful and informative and I want to thank you for being this approachable. Keep up the good work. — R.R.
• Thank you Lena. We got it. Thank you for packaging it so well. It is even more beautiful than we thought! — I.B.
• Wonderful, juicy mouthwatering colors. Congratulations! — J.B.