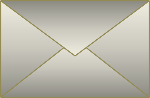 • Hey Lena. We love it. It looks amazing. We're actually planning on bidding on another one... I just left positive feedback. Thanks again. — R.S.
• Hi Lena! I recently came across your art and I absolutely love your pieces. Especially some of the triptychs you've done. I'm interested in making a purchase... — G.S.
• I just wanted to say that I LOVE YOUR STUFF. I love you paintings, I love the colors, I love how the colors work together, I try to paint and it would be amazing if could even come close to how great of an artist you are. — J.
• The paintings just arrived and are better than expected... We look forward to purchasing more pieces from you in the future. — L.S.
• Lena is very very talented and her work may be above what most people believe to be the pinnacle of perfection... — C.S.