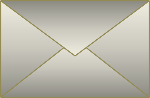 • We really like your work and we are really looking forward to getting the paintings. It's usually very difficult for us to pick a painting that we both like, but going through your collection we found ourselves agreeing on a lot of them. — E.G.
• We just got the painting this afternoon and are very happy with your work! Its beautiful, we have hung it already and cant wait for the next one! — C.P.
• I am surprised you are not a famous millionaire, your pieces are some of the best work I have seen. — JW
• The paintings arrived in great condition and very quickly. I am very happy with them they are great. I plan on buying some more soon, you are a very talented artist. — G.H.
• Your work is amazing... The way you use color WOW. Your work when I see it makes me fill alive. — J.G.