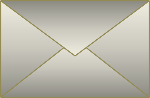 • Lena is very very talented and her work may be above what most people believe to be the pinnacle of perfection... — C.S.
• Usually it's hard for me to appreciate non-objective art. Still, something about your works really drew me in. The depiction of space and that suggestion of another believable world fascinated me. — H.K.
• Your art is beautiful and I hope to have it hanging in my home soon — R.S.
• I received the painting from you and was very pleased with the quality... I look forward to buying from you again in the future. — J.K.
• I received the paintings in great shape and they are beautiful! Thank you so much. I lost everything in Hurricane Katrina and after replacing just the essentials, I did not think I would ever afford anything so stylish to go on my walls, so you are a real find for me! — M.S.