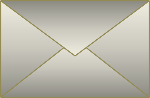 • Lena is very very talented and her work may be above what most people believe to be the pinnacle of perfection... — C.S.
• Great knife work, love the myriad of colors. 5++++++ — G.W.D.
• Love the title, fabulous scene, love the texture and colours Lena. — P.M.N.
• I just wanted to say that I LOVE YOUR STUFF. I love you paintings, I love the colors, I love how the colors work together, I try to paint and it would be amazing if could even come close to how great of an artist you are. — J.
• Lena, ...needless to say, you have once again captured my imagination with this work of art. I will probably be bidding on this painting..I would be a fool not to! Beautiful. — T.B.