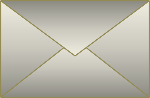 • The art arrived on my doorstep today. I am very happy with it! I am really able to put myself into the paintings..., it gives me a great sense of escape... — S.B.
• Your art is beautiful and I hope to have it hanging in my home soon — R.S.
• The images in our living room change the whole room. They are very symmetrical, yet still fluid. We love them... I find them inspiring. — B.M.
• Love the title, fabulous scene, love the texture and colours Lena. — P.M.N.
• Lena is very very talented and her work may be above what most people believe to be the pinnacle of perfection... — C.S.