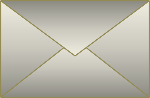 • Your art is beautiful and I hope to have it hanging in my home soon — R.S.
• Your work seems very colorful and uplifting. — D.J.
• Beautiful painting. I love the colors. — F.H.
• Lena, I can't tell you how surprised I was that your artwork is ten times better in real life than on your website. It's gorgeous. Thank you. — C.S.
• Lena, your painting is on my living room wall. It is a masterpiece. I love it. I will save some more money to buy another painting. You are a real artist creating magnificent arts! — S.B.