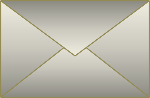 • I received the paintings in great shape and they are beautiful! Thank you so much. I lost everything in Hurricane Katrina and after replacing just the essentials, I did not think I would ever afford anything so stylish to go on my walls, so you are a real find for me! — M.S.
• Lena, ...needless to say, you have once again captured my imagination with this work of art. I will probably be bidding on this painting..I would be a fool not to! Beautiful. — T.B.
• Wonderful! Love the great light, the variety of colors you used and the brushstrokes, it really makes this scene very lively. — I.G.
• I just wanted to say that I LOVE YOUR STUFF. I love you paintings, I love the colors, I love how the colors work together, I try to paint and it would be amazing if could even come close to how great of an artist you are. — J.
• Lena, got the paintings yesterday, FABULOUS! They are WONDERFUL ... Thanks for signing them ... they are worthy of remembering where and whence they have come, Toronto ... Thank you ever so — T.O.