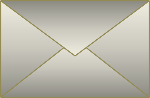 • The paintings arrived in great condition and very quickly. I am very happy with them they are great. I plan on buying some more soon, you are a very talented artist. — G.H.
• Your work has a modern feel that is so perfect for my life and surroundings! Just so you know, I love that 5 piece set, and I like bright colors... If you could let me know when your next one is done it would be appreciated... I hope you can do something similar in simplicity and elegance... Can't wait to see what it looks like! Thanks! — S.
• Hi Lena, I just enrolled in my very first art class and have only put the brush to canvas a handful of times. I was browsing through examples of paintings on Google when I came across one of your pieces. I just wanted to say that your work is absolutely beautiful and so moving! I haven't come across many pieces that really get me excited or strike up much emotion to be honest; but after finding that first painting, I couldn't help but start working my way through your entire website. Your paintings are beautiful and I love your style! I just wanted to send a message to you to let you know how much your work inspires me. Sometimes I find there aren't enough kind words being shared between people these days; but these paintings are really special and it made me want to share my thoughts with you. — Sydney, BC
• I've been on your site for a couple of hours!! I can't believe how long it's been. I just wanted to tell you that I think your work is beautiful and really talks to the soul. You have a true gift! Thank you for the wonderful experience of viewing your art work. — C.S.
• The painting arrived today and looks great. Thank you so much for your quick shipment and for such a great painting, it's exactly what we were looking for! — E.G.