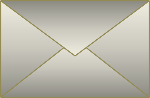 • Hi Lena, we got the picture and it is beautiful... The packaging was great and we received the painting in perfect condition... Thank you so much for everything. It has been a pleasure doing business with you. We look forward to buying from you again. — B.O.
• I picked up the package at the post office today and everything looked good. I just finished hanging the painting on my wall and it looks great. I will definitely need more to fill an area in my bedroom and living room. I will be leaving positive feedback and will be ordering more in the future. Thanks for everything. — K.B.
• Good morning Lena. I picked up the painting yesterday and I really like it. I'm checking your other listings for something else that I like because I really need another piece... Thank you for a terrific transaction. Oh, and it was packed very very well, I couldn't have asked for a better transaction. — T.
• I have lots more wall space available, which will no doubt have more of your paintings hanging from them in the near future! — B.O.
• I am so very moved by your work. The style is so completely different from mine - and while I am happy with my work I am astounded by the pure magic and grace of yours. The colour, the movement, the texture - you paintings are alive and very beautiful. — K.M.