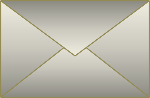 • Good morning Lena. I picked up the painting yesterday and I really like it. I'm checking your other listings for something else that I like because I really need another piece... Thank you for a terrific transaction. Oh, and it was packed very very well, I couldn't have asked for a better transaction. — T.
• Lena, we received your painting yesterday! Thank you for taking great care in packing and labeling it fragile. We hung it up already and it looks great in its new home. Once I have it framed and add lighting, it is going to look even more beautiful. The colors are as vibrant as expected. I look forward to seeing more of your work. — T.
• Hi Lena, I received the painting yesterday. It is absolutely beautiful. It looks exactly the way I hoped it would and fits wonderfully in my home. Also, just a note the packaging was great. No problems. Thanks again! — J.H.
• The paintings just arrived and are better than expected... We look forward to purchasing more pieces from you in the future. — L.S.
• I love this and all your work, and I wanted you to know that I started painting a couple of years ago because I came upon your website and fell in love with your art, it inspired me to pick up brushes and try it and now it is my favorite hobby! — O.S.