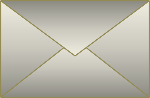 • A great artist with a great personality!!! I am going to enjoy the painting even more now that I know you have a sense of humor too!!! ... You have a nice web site with some wonderful artwork! — B.O.
• I received the paintings in great shape and they are beautiful! Thank you so much. I lost everything in Hurricane Katrina and after replacing just the essentials, I did not think I would ever afford anything so stylish to go on my walls, so you are a real find for me! — M.S.
• We really like your work and we are really looking forward to getting the paintings. It's usually very difficult for us to pick a painting that we both like, but going through your collection we found ourselves agreeing on a lot of them. — E.G.
• You have energetic beautiful paintings. God bless you. — A.S.
• I have searched to find some moving floral images and yours seemed to retain their natural quality and yet have a contemporary presence... I love them. — I.