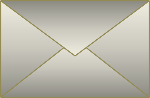 • Hi Lena! I recently came across your art and I absolutely love your pieces. Especially some of the triptychs you've done. I'm interested in making a purchase... — G.S.
• The images in our living room change the whole room. They are very symmetrical, yet still fluid. We love them... I find them inspiring. — B.M.
• I am surprised you are not a famous millionaire, your pieces are some of the best work I have seen. — JW
• Hi Lena, I just wanted to let you know that I received the Art today, I LOVE IT! You are a very talented artist, and I will be looking for my next piece. Thank You very much. — L.
• Lena, I wanted to thank you for the beautiful work... I just received the painting yesterday afternoon, in perfect condition. It's already hanging in my home... I enjoy all of your work, but this piece really struck me. — L.H.