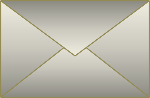 • Hi Lena, I received the paintings today and they are truly beautiful!!! Thank you so much. If I or anyone I know is in need of a great painting I will refer to your website. Once again I appreciate your work and look forward to doing business with you in the future! — B.S.
• Thank you Lena. We got it. Thank you for packaging it so well. It is even more beautiful than we thought! — I.B.
• Having stumbled upon your site, I have simply fallen in love with your magnificent artistry, intelligence, vivid imagination and sensitivity... basically I have not seen art of such vivacity, ever... I feel like I know you already, simply by viewing your pieces, and sitting mesmerized at your brilliance. I can only imagine how awe inspiring they must be to view in person and up close. — D.G.
• Lena, your painting is on my living room wall. It is a masterpiece. I love it. I will save some more money to buy another painting. You are a real artist creating magnificent arts! — S.B.
• Wow, rainy pictures are usually bluey and grey'y, this is tremendous, very hot and vibrant in spite of the rain. — G.K.