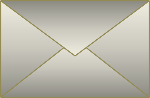 • We received the painting "late autumn flowers" (in perfect condition:) that Lena painted for us and are absolutely ecstatic! We love, love, love the painting. It has made our living room look spectacular. Lena, you are an amazing artist and we are so fortunate to have found you. We love your work; it is genuine, beautiful, high quality and simply gorgeous. — K. and A.N
• Lena, I really liked the painting and admire your quality of work! — J.M.
• I went looking for Abstract Art for the living room - when I came upon your work. Your work - The Piano - jumped out at me in a completely different way from everything I've seen on the net, and believe me - I've done a lot of looking. I fell in love with your 'Piano' painting. That one really spoke to me. I could really identify with the painting of the Piano - I almost felt as if I were standing there - looking - at myself with distant eyes. Hard to explain, but in a way - it's how I view myself. Music is my love. Water is also something I love - and I am always looking for-to- at it... I saw it as a sea of music - and the longing to walk along its shores. Thank you for a very special moment! I'll continue to watch your work. You are exceptionally talented. — A.H.
• Just wanted to congratulate you on an awesome collection of work. I have never seen such a bulk of work all having the "WOW" factor. You are an inspiration to all us 'wanna be' artists. Keep up the incredible work. — D.
• Lena, Just got the tree picture (Fiery Autumn) today and it is even more beautiful in real life then the picture on the internet! You are so talented. Thank you so much - I totally love it! — J.B.