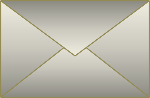 • The art arrived on my doorstep today. I am very happy with it! I am really able to put myself into the paintings..., it gives me a great sense of escape... — S.B.
• Hi Lena, I just stumbled across your website and thought I'd let you know that I think your paintings are brilliant... Congratulations. — M.
• Lena, Just got the tree picture (Fiery Autumn) today and it is even more beautiful in real life then the picture on the internet! You are so talented. Thank you so much - I totally love it! — J.B.
• Wonderful! Love the great light, the variety of colors you used and the brushstrokes, it really makes this scene very lively. — I.G.
• NOW THIS IS WHAT IS CALLED GENIUS. I am also an Artist and Interior decorator in the UK and I couldn't help bowing my head in respect for such genius and excellence. Bravo!!! What a website! You made my day, inspired and challenged me... Your color combination, blend, brush and spatula strokes and flow reveal your technical excellence, but what stands out most is your infinite WOW ideas. That is what is called GENIUS. Congratulations for getting back into it and for your great success. KEEP THE FIRE BURNING STRONG. — F