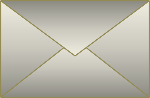 • Just received the painting today and LOVE it!!! It is my first piece of "real" art... Thank you very much - I will definitely be looking your works up again!!! — C.E.
• Good evening, Lena, I have never written to an artist before, but when I saw your work online, I just had to contact you. There is a vibrance and yet, a joyful emotion in your work. I suppose it's not really work, but more of an expression of the depth of your emotions. Believe me, it shows! There are very few abstract artists whose pieces have spoken to me, but I do enjoy Dali, Picasso, and Kandinsky. I've never owned even a print of their work, but I feel very compelled to purchase yours. — J.G.
• Hi Lena, I just stumbled across your website and thought I'd let you know that I think your paintings are brilliant... Congratulations. — M.
• The painting is absolutely beautiful. You are so talented. I appreciate it very much. Looks like I'll be bidding on your item again soon!!! I already left you a feedback. Thank you for your beautiful work. — A.
• Hi Lena, I received the paintings today and they are truly beautiful!!! Thank you so much. If I or anyone I know is in need of a great painting I will refer to your website. Once again I appreciate your work and look forward to doing business with you in the future! — B.S.