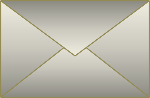 • The painting arrived yesterday... It's beautiful, I love it! You are truly a wonderful and gifted artist with a great sense of humor and I look forward to buying more of your art soon! Take care and thank you so very, very much! — B.O.
• Really stunning. I do not know what style you used or medium but I can see there is thick patches in the painting and it gives the whole set-up life and movement. Love it lots. — T.H.
• Hi Lena! We fetched our painting from the post office... I'm glad to say that it arrived in perfect condition. The painting looks great! This was our first time buying online and definitely not the last. Great doing business with you! — B.O.
• I have searched to find some moving floral images and yours seemed to retain their natural quality and yet have a contemporary presence... I love them. — I.
• I recently discovered your work on the internet and must say that I find them refreshing and passionate... I am looking to fill a modern home ... and your style would be perfect... — M.J.