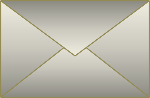 • Lena, I really liked the painting and admire your quality of work! — J.M.
• I just saw your paintings, and I am just writing this quick note because I really liked your paintings (and the vibrant colors) ... — R.
• Hi Lena, the 9 canvases came today. Love, love, love them! It was what I wanted. I will be watching your other work. Thank you! — D.
• Just a quick note to tell you that we are enjoying having your paintings in our living room and have had many compliments from guests and friends during the Holiday season. I have referred many to your website. Keep up the good work! You're the best! — G.K.
• Your art is beautiful and I hope to have it hanging in my home soon — R.S.