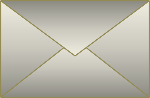 • Hi Lena, I received the paintings today and they are truly beautiful!!! Thank you so much. If I or anyone I know is in need of a great painting I will refer to your website. Once again I appreciate your work and look forward to doing business with you in the future! — B.S.
• I received the paintings in great shape and they are beautiful! Thank you so much. I lost everything in Hurricane Katrina and after replacing just the essentials, I did not think I would ever afford anything so stylish to go on my walls, so you are a real find for me! — M.S.
• I picked up the package at the post office today and everything looked good. I just finished hanging the painting on my wall and it looks great. I will definitely need more to fill an area in my bedroom and living room. I will be leaving positive feedback and will be ordering more in the future. Thanks for everything. — K.B.
• Hi Lena, we got the picture and it is beautiful... The packaging was great and we received the painting in perfect condition... Thank you so much for everything. It has been a pleasure doing business with you. We look forward to buying from you again. — B.O.
• We received the painting "late autumn flowers" (in perfect condition:) that Lena painted for us and are absolutely ecstatic! We love, love, love the painting. It has made our living room look spectacular. Lena, you are an amazing artist and we are so fortunate to have found you. We love your work; it is genuine, beautiful, high quality and simply gorgeous. — K. and A.N