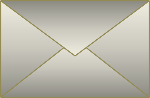 • Thank you Lena. We got it. Thank you for packaging it so well. It is even more beautiful than we thought! — I.B.
• I stumbled across your website one day from a Google search and I have to say your artwork is absolutely stunning! Your pieces are so unique and beautiful. I just wanted to say keep up the good stuff. — L.L.
• We really like your work and we are really looking forward to getting the paintings. It's usually very difficult for us to pick a painting that we both like, but going through your collection we found ourselves agreeing on a lot of them. — E.G.
• Hi Lena! We fetched our painting from the post office... I'm glad to say that it arrived in perfect condition. The painting looks great! This was our first time buying online and definitely not the last. Great doing business with you! — B.O.
• I have lots more wall space available, which will no doubt have more of your paintings hanging from them in the near future! — B.O.