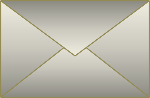 • Lena, Just got the tree picture (Fiery Autumn) today and it is even more beautiful in real life then the picture on the internet! You are so talented. Thank you so much - I totally love it! — J.B.
• Hi Lena, I received the paintings today and they are truly beautiful!!! Thank you so much. If I or anyone I know is in need of a great painting I will refer to your website. Once again I appreciate your work and look forward to doing business with you in the future! — B.S.
• I recently have fallen in love with abstract - especially nonobjective. I found your work while doing some research, and I wanted to tell you that you are one of the most talented artists I frankly have ever seen. I am happy to see you are selling well, and your site is absolutely fantastic, but you are of such a high caliber, that galleries would fight over you. You could command high prices. I hope you will consider approaching some really excellent galleries (particularly with your abstracts, surrealism, and cubist paintings). You are exceptional and I would like to see you make a fortune! Good luck, Lena. And thank you for sharing your art with the world. I feel enriched and inspired....and envious (!) after viewing your work. — V.M.
• Usually it's hard for me to appreciate non-objective art. Still, something about your works really drew me in. The depiction of space and that suggestion of another believable world fascinated me. — H.K.
• Hi Lena, I really enjoyed seeing ALL of your beautiful and breath taking artwork. I wanted to send you this email and express how I got goosebumps just looking them over. I could not afford any of your art but I would not let this stop me in letting you know how great your work is. I wish you continued success. — Nathaniel