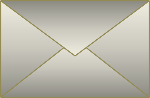 • I picked up the package at the post office today and everything looked good. I just finished hanging the painting on my wall and it looks great. I will definitely need more to fill an area in my bedroom and living room. I will be leaving positive feedback and will be ordering more in the future. Thanks for everything. — K.B.
• I am so very moved by your work. The style is so completely different from mine - and while I am happy with my work I am astounded by the pure magic and grace of yours. The colour, the movement, the texture - you paintings are alive and very beautiful. — K.M.
• Hi Lena, I just wanted to let you know that I received the Art today, I LOVE IT! You are a very talented artist, and I will be looking for my next piece. Thank You very much. — L.
• Just a quick note to tell you that we are enjoying having your paintings in our living room and have had many compliments from guests and friends during the Holiday season. I have referred many to your website. Keep up the good work! You're the best! — G.K.
• We really like your work and we are really looking forward to getting the paintings. It's usually very difficult for us to pick a painting that we both like, but going through your collection we found ourselves agreeing on a lot of them. — E.G.