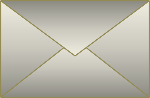 • I was randomly searching the internet for reference photos of things to draw/paint today and I came across your website. I must say I was very impressed, your use of color in amazing. I wish I fully understood color theory like you do. Anyways thank you for the inspiration. Keep up the good work. — P.A.
• I picked up the package at the post office today and everything looked good. I just finished hanging the painting on my wall and it looks great. I will definitely need more to fill an area in my bedroom and living room. I will be leaving positive feedback and will be ordering more in the future. Thanks for everything. — K.B.
• I received the art and it is perfect!! More than I expected. Thanks and I will most certainly be purchasing from you again. — E.
• Lena, we received your painting yesterday! Thank you for taking great care in packing and labeling it fragile. We hung it up already and it looks great in its new home. Once I have it framed and add lighting, it is going to look even more beautiful. The colors are as vibrant as expected. I look forward to seeing more of your work. — T.
• Your work is amazing... The way you use color WOW. Your work when I see it makes me fill alive. — J.G.