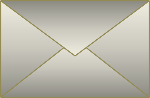 • I received the pieces today and they look great! Very nice job of presenting them digitally, but of course the real life version is that much more impressive. — K.M.
• Beautiful painting. I love the colors. — F.H.
• Your work is absolutely amazing! ...For the record, your talent rivals many of great masters! — D.C.
• Lena, we received the paintings and they are beautiful! Thanks so much for commissioning with us. Your art is truly awesome! — J.M.
• Lena, I received the parcel and I LOVE IT :) It is soo beautiful - you really have an amazing talent. Thank you so much for everything! — M.