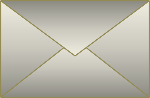 • Hi Lena, I just enrolled in my very first art class and have only put the brush to canvas a handful of times. I was browsing through examples of paintings on Google when I came across one of your pieces. I just wanted to say that your work is absolutely beautiful and so moving! I haven't come across many pieces that really get me excited or strike up much emotion to be honest; but after finding that first painting, I couldn't help but start working my way through your entire website. Your paintings are beautiful and I love your style! I just wanted to send a message to you to let you know how much your work inspires me. Sometimes I find there aren't enough kind words being shared between people these days; but these paintings are really special and it made me want to share my thoughts with you. — Sydney, BC
• You've got so many styles and themes! Their all so consistently amazing it blows me away that you did all of them. You've got a genius for the craft that's really uncommon. Most artists have a hit or miss that uses a contrast of light and dark or an interesting exception or an inspiring idea. But you use every trick art has and do it over and over and honestly I love everything you've done. I've got my favorites... 1001 Nights (both of them), Sweet thoughts, Future Echoes of the Past and the entire Avant-Garde Etude, You and Me and Lost City series... But honestly I absolutely love all of your work. — B.H.
• Wonderful! Love the great light, the variety of colors you used and the brushstrokes, it really makes this scene very lively. — I.G.
• Hello, Lena. I'm one of your biggest admirers. As if you haven't been told enough YOUR WORK IS AWESOME. I hear it all the time my self when I'm selling my own work here in New Orleans. I've been reading your blog and I find it very helpful and informative and I want to thank you for being this approachable. Keep up the good work. — R.R.
• Lena, was delighted with your painting. Contemporary is, by far, my favorite. Your colors are so intense, yet a very smooth flow overall - with just a hint of realism. It will find an appropriate location in my home. — B.V.