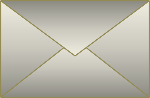 • The art arrived on my doorstep today. I am very happy with it! I am really able to put myself into the paintings..., it gives me a great sense of escape... — S.B.
• Hi Lena, I just enrolled in my very first art class and have only put the brush to canvas a handful of times. I was browsing through examples of paintings on Google when I came across one of your pieces. I just wanted to say that your work is absolutely beautiful and so moving! I haven't come across many pieces that really get me excited or strike up much emotion to be honest; but after finding that first painting, I couldn't help but start working my way through your entire website. Your paintings are beautiful and I love your style! I just wanted to send a message to you to let you know how much your work inspires me. Sometimes I find there aren't enough kind words being shared between people these days; but these paintings are really special and it made me want to share my thoughts with you. — Sydney, BC
• Hi Lena - we received the picture in perfect condition and LOVE it! You are an amazing artist and I am so happy to have one of your pieces. Thank you for caring so much about every detail. I have never had such a great experience!! Your painting came faster than anything I have ever gotten!! I put the painting in my dining room and I will send you a photo soon! THANK YOU AGAIN!!! — D.R.
• Your work seems very colorful and uplifting. — D.J.
• Lena, I have received the paintings in perfect condition. Thank you so very much for releasing additional works in this series. I had bid on the original triptych some time ago, and unfortunately never won. So, it is a great pleasure to have another chance to own your paintings. Thanks again. — P.H.