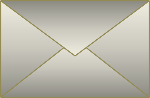 • A great artist with a great personality!!! I am going to enjoy the painting even more now that I know you have a sense of humor too!!! ... You have a nice web site with some wonderful artwork! — B.O.
• Just wanted to congratulate you on an awesome collection of work. I have never seen such a bulk of work all having the "WOW" factor. You are an inspiration to all us 'wanna be' artists. Keep up the incredible work. — D.
• I will for sure buy the painting... I must say I am very fond of your paintings and artistic style. — D.E.
• Your work seems very colorful and uplifting. — D.J.
• We just got the painting this afternoon and are very happy with your work! Its beautiful, we have hung it already and cant wait for the next one! — C.P.