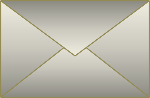 • Lena, got the paintings yesterday, FABULOUS! They are WONDERFUL ... Thanks for signing them ... they are worthy of remembering where and whence they have come, Toronto ... Thank you ever so — T.O.
• Your work is magnificent, the colours are vivid and eye catching and appeal to me immensely!! — L.
• I was astonished by the work you have done. A really thrilling work of art. — T.T.
• The paintings arrived in great condition and very quickly. I am very happy with them they are great. I plan on buying some more soon, you are a very talented artist. — G.H.
• Your work has a modern feel that is so perfect for my life and surroundings! Just so you know, I love that 5 piece set, and I like bright colors... If you could let me know when your next one is done it would be appreciated... I hope you can do something similar in simplicity and elegance... Can't wait to see what it looks like! Thanks! — S.