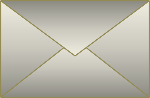 • Lena, your painting is on my living room wall. It is a masterpiece. I love it. I will save some more money to buy another painting. You are a real artist creating magnificent arts! — S.B.
• The images in our living room change the whole room. They are very symmetrical, yet still fluid. We love them... I find them inspiring. — B.M.
• The paintings just arrived and are better than expected... We look forward to purchasing more pieces from you in the future. — L.S.
• I am a freshman in high school and in my art class we were supposed to find some art work on the computer and write a paper on the artist. I chose you. I really like your work... I just thought I would write you and tell you that you work is really inspiring. — R.S.
• I just wanted to say that your artwork is amazing and really, really emotional. I ... have completely fallen in love with your style and also the theme that you present in all of your artwork. — A.J.