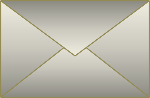 • I have searched to find some moving floral images and yours seemed to retain their natural quality and yet have a contemporary presence... I love them. — I.
• Lena, I wanted to thank you for the beautiful work... I just received the painting yesterday afternoon, in perfect condition. It's already hanging in my home... I enjoy all of your work, but this piece really struck me. — L.H.
• Wonderful, juicy mouthwatering colors. Congratulations! — J.B.
• The painting arrived yesterday... It's beautiful, I love it! You are truly a wonderful and gifted artist with a great sense of humor and I look forward to buying more of your art soon! Take care and thank you so very, very much! — B.O.
• You are exceptionally talented. Though I don't paint much I enjoy art. Your cheerful compositions are of exceptional quality. I appreciate all your colorful works. The layouts are well thought of. Do you sketch them out first on canvas or just proceed with a general layout in mind? For some time now I was thinking will painting ever change beyond Rubens-Constable-Monet and Picasso. Well, there you are now doing something cheerful, elegant and original thinking. — S