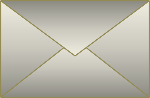 • Your work is absolutely amazing! ...For the record, your talent rivals many of great masters! — D.C.
• Hi Lena, I really enjoyed seeing ALL of your beautiful and breath taking artwork. I wanted to send you this email and express how I got goosebumps just looking them over. I could not afford any of your art but I would not let this stop me in letting you know how great your work is. I wish you continued success. — Nathaniel
• I am an Interior Decorator, and came across your site by searching for oversized art. I was having such trouble finding great works for very large walls. I definitely bookmarked your site. Your work is truly original... I hope to be able to pass your name on to many of my clients. — N.
• I just wanted to let you know that I received the paintings... Thank you so much, I am very pleased with your work, you are a great painter and very professional as well!!! Thanks again, I really appreciate it and in the future if I am looking for another painting, I'll definitely look you up. — N.W.
• Lena, Just got the tree picture (Fiery Autumn) today and it is even more beautiful in real life then the picture on the internet! You are so talented. Thank you so much - I totally love it! — J.B.