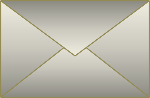 • I was randomly searching the internet for reference photos of things to draw/paint today and I came across your website. I must say I was very impressed, your use of color in amazing. I wish I fully understood color theory like you do. Anyways thank you for the inspiration. Keep up the good work. — P.A.
• Beautiful painting. I love the colors. — F.H.
• Wow, rainy pictures are usually bluey and grey'y, this is tremendous, very hot and vibrant in spite of the rain. — G.K.
• Your work is simply amazing. I am so in love with so many pieces - I can't decide which is my favorite... You are beyond talented and I was stunned by the beauty of your work. — N.P.
• Just received the painting today and LOVE it!!! It is my first piece of "real" art... Thank you very much - I will definitely be looking your works up again!!! — C.E.