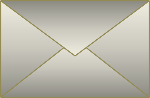 • I am an Interior Decorator, and came across your site by searching for oversized art. I was having such trouble finding great works for very large walls. I definitely bookmarked your site. Your work is truly original... I hope to be able to pass your name on to many of my clients. — N.
• I just wanted to say that I LOVE YOUR STUFF. I love you paintings, I love the colors, I love how the colors work together, I try to paint and it would be amazing if could even come close to how great of an artist you are. — J.
• Hi Lena, I received the painting yesterday. It is absolutely beautiful. It looks exactly the way I hoped it would and fits wonderfully in my home. Also, just a note the packaging was great. No problems. Thanks again! — J.H.
• Hi Lena! We fetched our painting from the post office... I'm glad to say that it arrived in perfect condition. The painting looks great! This was our first time buying online and definitely not the last. Great doing business with you! — B.O.
• A great artist with a great personality!!! I am going to enjoy the painting even more now that I know you have a sense of humor too!!! ... You have a nice web site with some wonderful artwork! — B.O.