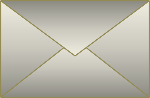 • Your work seems very colorful and uplifting. — D.J.
• Lena, I really liked the painting and admire your quality of work! — J.M.
• I am a freshman in high school and in my art class we were supposed to find some art work on the computer and write a paper on the artist. I chose you. I really like your work... I just thought I would write you and tell you that you work is really inspiring. — R.S.
• Lena, we received the paintings and they are beautiful! Thanks so much for commissioning with us. Your art is truly awesome! — J.M.
• I've cleared the wall above the couch and look forward to adding the colors and energy of your artwork into my living room!! — T.B.