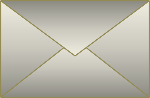 • I received the paintings in great shape and they are beautiful! Thank you so much. I lost everything in Hurricane Katrina and after replacing just the essentials, I did not think I would ever afford anything so stylish to go on my walls, so you are a real find for me! — M.S.
• I just wanted to say that your artwork is amazing and really, really emotional. I ... have completely fallen in love with your style and also the theme that you present in all of your artwork. — A.J.
• Wow, rainy pictures are usually bluey and grey'y, this is tremendous, very hot and vibrant in spite of the rain. — G.K.
• I have lots more wall space available, which will no doubt have more of your paintings hanging from them in the near future! — B.O.
• Lena, I received the package and they are gorgeous. My husband and I love them. I keep looking at more of your work because we would like to purchase more here soon. Thanks. — K.O.