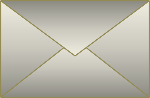 • Your work has a modern feel that is so perfect for my life and surroundings! Just so you know, I love that 5 piece set, and I like bright colors... If you could let me know when your next one is done it would be appreciated... I hope you can do something similar in simplicity and elegance... Can't wait to see what it looks like! Thanks! — S.
• I was randomly searching the internet for reference photos of things to draw/paint today and I came across your website. I must say I was very impressed, your use of color in amazing. I wish I fully understood color theory like you do. Anyways thank you for the inspiration. Keep up the good work. — P.A.
• Hi Lena, I really enjoyed seeing ALL of your beautiful and breath taking artwork. I wanted to send you this email and express how I got goosebumps just looking them over. I could not afford any of your art but I would not let this stop me in letting you know how great your work is. I wish you continued success. — Nathaniel
• Hi Lena, we got the picture and it is beautiful... The packaging was great and we received the painting in perfect condition... Thank you so much for everything. It has been a pleasure doing business with you. We look forward to buying from you again. — B.O.
• I will for sure buy the painting... I must say I am very fond of your paintings and artistic style. — D.E.