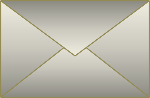 • I received the paintings in great shape and they are beautiful! Thank you so much. I lost everything in Hurricane Katrina and after replacing just the essentials, I did not think I would ever afford anything so stylish to go on my walls, so you are a real find for me! — M.S.
• Your art is beautiful and I hope to have it hanging in my home soon — R.S.
• Your work is simply amazing. I am so in love with so many pieces - I can't decide which is my favorite... You are beyond talented and I was stunned by the beauty of your work. — N.P.
• Lena, ...needless to say, you have once again captured my imagination with this work of art. I will probably be bidding on this painting..I would be a fool not to! Beautiful. — T.B.
• Thank you Lena. We got it. Thank you for packaging it so well. It is even more beautiful than we thought! — I.B.