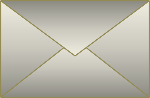 • Hi Lena - we received the picture in perfect condition and LOVE it! You are an amazing artist and I am so happy to have one of your pieces. Thank you for caring so much about every detail. I have never had such a great experience!! Your painting came faster than anything I have ever gotten!! I put the painting in my dining room and I will send you a photo soon! THANK YOU AGAIN!!! — D.R.
• Hi Lena, I really enjoyed seeing ALL of your beautiful and breath taking artwork. I wanted to send you this email and express how I got goosebumps just looking them over. I could not afford any of your art but I would not let this stop me in letting you know how great your work is. I wish you continued success. — Nathaniel
• I love this and all your work, and I wanted you to know that I started painting a couple of years ago because I came upon your website and fell in love with your art, it inspired me to pick up brushes and try it and now it is my favorite hobby! — O.S.
• I have searched to find some moving floral images and yours seemed to retain their natural quality and yet have a contemporary presence... I love them. — I.
• I recently have fallen in love with abstract - especially nonobjective. I found your work while doing some research, and I wanted to tell you that you are one of the most talented artists I frankly have ever seen. I am happy to see you are selling well, and your site is absolutely fantastic, but you are of such a high caliber, that galleries would fight over you. You could command high prices. I hope you will consider approaching some really excellent galleries (particularly with your abstracts, surrealism, and cubist paintings). You are exceptional and I would like to see you make a fortune! Good luck, Lena. And thank you for sharing your art with the world. I feel enriched and inspired....and envious (!) after viewing your work. — V.M.