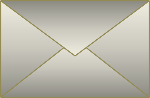 • I received the pieces today and they look great! Very nice job of presenting them digitally, but of course the real life version is that much more impressive. — K.M.
• Usually it's hard for me to appreciate non-objective art. Still, something about your works really drew me in. The depiction of space and that suggestion of another believable world fascinated me. — H.K.
• Lena, Just got the tree picture (Fiery Autumn) today and it is even more beautiful in real life then the picture on the internet! You are so talented. Thank you so much - I totally love it! — J.B.
• Wonderful! Love the great light, the variety of colors you used and the brushstrokes, it really makes this scene very lively. — I.G.
• I am an Interior Decorator, and came across your site by searching for oversized art. I was having such trouble finding great works for very large walls. I definitely bookmarked your site. Your work is truly original... I hope to be able to pass your name on to many of my clients. — N.