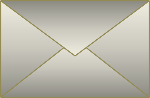 • Hi Lena! We just got the paintings and they were great! We are moving to our new condo... and we intend to put it up on our living room. The colors are so alive and we have no doubt it's going to look really nice. I will definitely email you a photo of your painting once we have settled in our new home. Again, thanks and I really love your painting. — M.
• Thank you Lena. We got it. Thank you for packaging it so well. It is even more beautiful than we thought! — I.B.
• Your work is amazing... The way you use color WOW. Your work when I see it makes me fill alive. — J.G.
• Lena, I am writing to say how much I like your paintings. The colours and application are very exciting. I have earned my living by my paintbrush for the last 54 years and have learned to appreciate the skill and dedication of other artists such as yourself. Never let anything stop you from painting, you have so much to offer. — D.
• You are exceptionally talented. Though I don't paint much I enjoy art. Your cheerful compositions are of exceptional quality. I appreciate all your colorful works. The layouts are well thought of. Do you sketch them out first on canvas or just proceed with a general layout in mind? For some time now I was thinking will painting ever change beyond Rubens-Constable-Monet and Picasso. Well, there you are now doing something cheerful, elegant and original thinking. — S