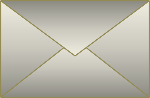 • I have lots more wall space available, which will no doubt have more of your paintings hanging from them in the near future! — B.O.
• I received the art and it is perfect!! More than I expected. Thanks and I will most certainly be purchasing from you again. — E.
• Lena, got the paintings yesterday, FABULOUS! They are WONDERFUL ... Thanks for signing them ... they are worthy of remembering where and whence they have come, Toronto ... Thank you ever so — T.O.
• You have energetic beautiful paintings. God bless you. — A.S.
• Lena, I have received the paintings in perfect condition. Thank you so very much for releasing additional works in this series. I had bid on the original triptych some time ago, and unfortunately never won. So, it is a great pleasure to have another chance to own your paintings. Thanks again. — P.H.