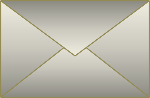 • Lena, we received the paintings and they are beautiful! Thanks so much for commissioning with us. Your art is truly awesome! — J.M.
• The paintings just arrived and are better than expected... We look forward to purchasing more pieces from you in the future. — L.S.
• The painting arrived safely! I am really happy with my purchase. It looks fabulous in my family room above the fireplace... I think I made a good purchase. — M.C.
• Hi Lena! We just got the paintings and they were great! We are moving to our new condo... and we intend to put it up on our living room. The colors are so alive and we have no doubt it's going to look really nice. I will definitely email you a photo of your painting once we have settled in our new home. Again, thanks and I really love your painting. — M.
• I love this and all your work, and I wanted you to know that I started painting a couple of years ago because I came upon your website and fell in love with your art, it inspired me to pick up brushes and try it and now it is my favorite hobby! — O.S.