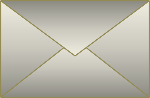 • Lena, ...needless to say, you have once again captured my imagination with this work of art. I will probably be bidding on this painting..I would be a fool not to! Beautiful. — T.B.
• I recently discovered your work on the internet and must say that I find them refreshing and passionate... I am looking to fill a modern home ... and your style would be perfect... — M.J.
• You are exceptionally talented. Though I don't paint much I enjoy art. Your cheerful compositions are of exceptional quality. I appreciate all your colorful works. The layouts are well thought of. Do you sketch them out first on canvas or just proceed with a general layout in mind? For some time now I was thinking will painting ever change beyond Rubens-Constable-Monet and Picasso. Well, there you are now doing something cheerful, elegant and original thinking. — S
• I will for sure buy the painting... I must say I am very fond of your paintings and artistic style. — D.E.
• Good evening, Lena, I have never written to an artist before, but when I saw your work online, I just had to contact you. There is a vibrance and yet, a joyful emotion in your work. I suppose it's not really work, but more of an expression of the depth of your emotions. Believe me, it shows! There are very few abstract artists whose pieces have spoken to me, but I do enjoy Dali, Picasso, and Kandinsky. I've never owned even a print of their work, but I feel very compelled to purchase yours. — J.G.