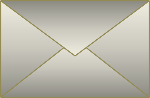 • I just wanted to say that I LOVE YOUR STUFF. I love you paintings, I love the colors, I love how the colors work together, I try to paint and it would be amazing if could even come close to how great of an artist you are. — J.
• Lena, got the paintings yesterday, FABULOUS! They are WONDERFUL ... Thanks for signing them ... they are worthy of remembering where and whence they have come, Toronto ... Thank you ever so — T.O.
• You've got so many styles and themes! Their all so consistently amazing it blows me away that you did all of them. You've got a genius for the craft that's really uncommon. Most artists have a hit or miss that uses a contrast of light and dark or an interesting exception or an inspiring idea. But you use every trick art has and do it over and over and honestly I love everything you've done. I've got my favorites... 1001 Nights (both of them), Sweet thoughts, Future Echoes of the Past and the entire Avant-Garde Etude, You and Me and Lost City series... But honestly I absolutely love all of your work. — B.H.
• Hi Lena! We fetched our painting from the post office... I'm glad to say that it arrived in perfect condition. The painting looks great! This was our first time buying online and definitely not the last. Great doing business with you! — B.O.
• I've been on your site for a couple of hours!! I can't believe how long it's been. I just wanted to tell you that I think your work is beautiful and really talks to the soul. You have a true gift! Thank you for the wonderful experience of viewing your art work. — C.S.