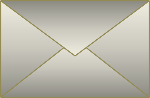 • The paintings just arrived and are better than expected... We look forward to purchasing more pieces from you in the future. — L.S.
• I stumbled across your website one day from a Google search and I have to say your artwork is absolutely stunning! Your pieces are so unique and beautiful. I just wanted to say keep up the good stuff. — L.L.
• Just wanted to congratulate you on an awesome collection of work. I have never seen such a bulk of work all having the "WOW" factor. You are an inspiration to all us 'wanna be' artists. Keep up the incredible work. — D.
• The painting is absolutely beautiful. You are so talented. I appreciate it very much. Looks like I'll be bidding on your item again soon!!! I already left you a feedback. Thank you for your beautiful work. — A.
• The painting arrived safely! I am really happy with my purchase. It looks fabulous in my family room above the fireplace... I think I made a good purchase. — M.C.