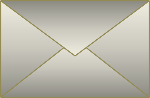 • The images in our living room change the whole room. They are very symmetrical, yet still fluid. We love them... I find them inspiring. — B.M.
• The painting arrived today and looks great. Thank you so much for your quick shipment and for such a great painting, it's exactly what we were looking for! — E.G.
• I went looking for Abstract Art for the living room - when I came upon your work. Your work - The Piano - jumped out at me in a completely different way from everything I've seen on the net, and believe me - I've done a lot of looking. I fell in love with your 'Piano' painting. That one really spoke to me. I could really identify with the painting of the Piano - I almost felt as if I were standing there - looking - at myself with distant eyes. Hard to explain, but in a way - it's how I view myself. Music is my love. Water is also something I love - and I am always looking for-to- at it... I saw it as a sea of music - and the longing to walk along its shores. Thank you for a very special moment! I'll continue to watch your work. You are exceptionally talented. — A.H.
• I recently have fallen in love with abstract - especially nonobjective. I found your work while doing some research, and I wanted to tell you that you are one of the most talented artists I frankly have ever seen. I am happy to see you are selling well, and your site is absolutely fantastic, but you are of such a high caliber, that galleries would fight over you. You could command high prices. I hope you will consider approaching some really excellent galleries (particularly with your abstracts, surrealism, and cubist paintings). You are exceptional and I would like to see you make a fortune! Good luck, Lena. And thank you for sharing your art with the world. I feel enriched and inspired....and envious (!) after viewing your work. — V.M.
• Hi Lena, I received the painting yesterday. It is absolutely beautiful. It looks exactly the way I hoped it would and fits wonderfully in my home. Also, just a note the packaging was great. No problems. Thanks again! — J.H.