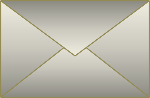 • Lena, your painting is on my living room wall. It is a masterpiece. I love it. I will save some more money to buy another painting. You are a real artist creating magnificent arts! — S.B.
• Lena, I have received the paintings in perfect condition. Thank you so very much for releasing additional works in this series. I had bid on the original triptych some time ago, and unfortunately never won. So, it is a great pleasure to have another chance to own your paintings. Thanks again. — P.H.
• I stumbled across your website one day from a Google search and I have to say your artwork is absolutely stunning! Your pieces are so unique and beautiful. I just wanted to say keep up the good stuff. — L.L.
• Hi Lena, I really enjoyed seeing ALL of your beautiful and breath taking artwork. I wanted to send you this email and express how I got goosebumps just looking them over. I could not afford any of your art but I would not let this stop me in letting you know how great your work is. I wish you continued success. — Nathaniel
• I've cleared the wall above the couch and look forward to adding the colors and energy of your artwork into my living room!! — T.B.