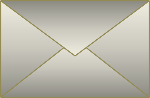 • Just a quick note to tell you that we are enjoying having your paintings in our living room and have had many compliments from guests and friends during the Holiday season. I have referred many to your website. Keep up the good work! You're the best! — G.K.
• Your work seems very colorful and uplifting. — D.J.
• I stumbled across your website one day from a Google search and I have to say your artwork is absolutely stunning! Your pieces are so unique and beautiful. I just wanted to say keep up the good stuff. — L.L.
• Thank you Lena. We got it. Thank you for packaging it so well. It is even more beautiful than we thought! — I.B.
• Lena, I am writing to say how much I like your paintings. The colours and application are very exciting. I have earned my living by my paintbrush for the last 54 years and have learned to appreciate the skill and dedication of other artists such as yourself. Never let anything stop you from painting, you have so much to offer. — D.