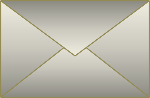 • Hi Lena! I recently came across your art and I absolutely love your pieces. Especially some of the triptychs you've done. I'm interested in making a purchase... — G.S.
• The painting is absolutely beautiful. You are so talented. I appreciate it very much. Looks like I'll be bidding on your item again soon!!! I already left you a feedback. Thank you for your beautiful work. — A.
• I recently discovered your work on the internet and must say that I find them refreshing and passionate... I am looking to fill a modern home ... and your style would be perfect... — M.J.
• I received the paintings in great shape and they are beautiful! Thank you so much. I lost everything in Hurricane Katrina and after replacing just the essentials, I did not think I would ever afford anything so stylish to go on my walls, so you are a real find for me! — M.S.
• You've got so many styles and themes! Their all so consistently amazing it blows me away that you did all of them. You've got a genius for the craft that's really uncommon. Most artists have a hit or miss that uses a contrast of light and dark or an interesting exception or an inspiring idea. But you use every trick art has and do it over and over and honestly I love everything you've done. I've got my favorites... 1001 Nights (both of them), Sweet thoughts, Future Echoes of the Past and the entire Avant-Garde Etude, You and Me and Lost City series... But honestly I absolutely love all of your work. — B.H.