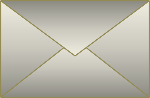 • Lena, I can't tell you how surprised I was that your artwork is ten times better in real life than on your website. It's gorgeous. Thank you. — C.S.
• Your work is amazing... The way you use color WOW. Your work when I see it makes me fill alive. — J.G.
• Lena is very very talented and her work may be above what most people believe to be the pinnacle of perfection... — C.S.
• Wow, rainy pictures are usually bluey and grey'y, this is tremendous, very hot and vibrant in spite of the rain. — G.K.
• Lena, Just got the tree picture (Fiery Autumn) today and it is even more beautiful in real life then the picture on the internet! You are so talented. Thank you so much - I totally love it! — J.B.