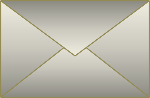 • I just wanted to let you know that I received the paintings... Thank you so much, I am very pleased with your work, you are a great painter and very professional as well!!! Thanks again, I really appreciate it and in the future if I am looking for another painting, I'll definitely look you up. — N.W.
• Dear Lena, thank you for my beautiful painting of the Romantic Guitar. You are a very talented and creative artist!! It's a focal point in my house and everyone comments on it. BRAVO! — V.T.
• Lena, I can't tell you how surprised I was that your artwork is ten times better in real life than on your website. It's gorgeous. Thank you. — C.S.
• Hey Lena. We love it. It looks amazing. We're actually planning on bidding on another one... I just left positive feedback. Thanks again. — R.S.
• Let me just tell you that I have no words to describe how beautiful the painting is. First thing I did when I got back was to hang it on the wall and honestly, it looks even more amazing in real life than in the pictures. — V.G.