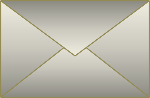 • The art arrived on my doorstep today. I am very happy with it! I am really able to put myself into the paintings..., it gives me a great sense of escape... — S.B.
• We received the painting "late autumn flowers" (in perfect condition:) that Lena painted for us and are absolutely ecstatic! We love, love, love the painting. It has made our living room look spectacular. Lena, you are an amazing artist and we are so fortunate to have found you. We love your work; it is genuine, beautiful, high quality and simply gorgeous. — K. and A.N
• I just wanted to say that your artwork is amazing and really, really emotional. I ... have completely fallen in love with your style and also the theme that you present in all of your artwork. — A.J.
• Dear Lena, thank you for my beautiful painting of the Romantic Guitar. You are a very talented and creative artist!! It's a focal point in my house and everyone comments on it. BRAVO! — V.T.
• Having stumbled upon your site, I have simply fallen in love with your magnificent artistry, intelligence, vivid imagination and sensitivity... basically I have not seen art of such vivacity, ever... I feel like I know you already, simply by viewing your pieces, and sitting mesmerized at your brilliance. I can only imagine how awe inspiring they must be to view in person and up close. — D.G.