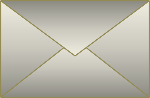 • Lena, was delighted with your painting. Contemporary is, by far, my favorite. Your colors are so intense, yet a very smooth flow overall - with just a hint of realism. It will find an appropriate location in my home. — B.V.
• The painting arrived safely! I am really happy with my purchase. It looks fabulous in my family room above the fireplace... I think I made a good purchase. — M.C.
• You have energetic beautiful paintings. God bless you. — A.S.
• Your work is amazing... The way you use color WOW. Your work when I see it makes me fill alive. — J.G.
• Your art is beautiful and I hope to have it hanging in my home soon — R.S.