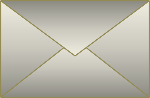 • Really stunning. I do not know what style you used or medium but I can see there is thick patches in the painting and it gives the whole set-up life and movement. Love it lots. — T.H.
• Beautiful painting. I love the colors. — F.H.
• Wonderful! Love the great light, the variety of colors you used and the brushstrokes, it really makes this scene very lively. — I.G.
• Lena, I am writing to say how much I like your paintings. The colours and application are very exciting. I have earned my living by my paintbrush for the last 54 years and have learned to appreciate the skill and dedication of other artists such as yourself. Never let anything stop you from painting, you have so much to offer. — D.
• Lena, you are a wonderful artist! The works I saw made me smile and be sincerely happy that such talent exists on Earth... — E.J.