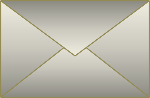 • Lena, I wanted to thank you for the beautiful work... I just received the painting yesterday afternoon, in perfect condition. It's already hanging in my home... I enjoy all of your work, but this piece really struck me. — L.H.
• Lena, was delighted with your painting. Contemporary is, by far, my favorite. Your colors are so intense, yet a very smooth flow overall - with just a hint of realism. It will find an appropriate location in my home. — B.V.
• I've been on your site for a couple of hours!! I can't believe how long it's been. I just wanted to tell you that I think your work is beautiful and really talks to the soul. You have a true gift! Thank you for the wonderful experience of viewing your art work. — C.S.
• A great artist with a great personality!!! I am going to enjoy the painting even more now that I know you have a sense of humor too!!! ... You have a nice web site with some wonderful artwork! — B.O.
• Your work is magnificent, the colours are vivid and eye catching and appeal to me immensely!! — L.