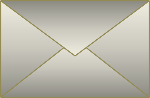 • Lena, we received the paintings and they are beautiful! Thanks so much for commissioning with us. Your art is truly awesome! — J.M.
• We received the painting "late autumn flowers" (in perfect condition:) that Lena painted for us and are absolutely ecstatic! We love, love, love the painting. It has made our living room look spectacular. Lena, you are an amazing artist and we are so fortunate to have found you. We love your work; it is genuine, beautiful, high quality and simply gorgeous. — K. and A.N
• I received the paintings in great shape and they are beautiful! Thank you so much. I lost everything in Hurricane Katrina and after replacing just the essentials, I did not think I would ever afford anything so stylish to go on my walls, so you are a real find for me! — M.S.
• We really like your work and we are really looking forward to getting the paintings. It's usually very difficult for us to pick a painting that we both like, but going through your collection we found ourselves agreeing on a lot of them. — E.G.
• I received the pieces today and they look great! Very nice job of presenting them digitally, but of course the real life version is that much more impressive. — K.M.