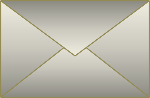 • We just got the painting this afternoon and are very happy with your work! Its beautiful, we have hung it already and cant wait for the next one! — C.P.
• We received the painting "late autumn flowers" (in perfect condition:) that Lena painted for us and are absolutely ecstatic! We love, love, love the painting. It has made our living room look spectacular. Lena, you are an amazing artist and we are so fortunate to have found you. We love your work; it is genuine, beautiful, high quality and simply gorgeous. — K. and A.N
• Lena, we received the paintings and they are beautiful! Thanks so much for commissioning with us. Your art is truly awesome! — J.M.
• Lena, you are a wonderful artist! The works I saw made me smile and be sincerely happy that such talent exists on Earth... — E.J.
• Thank you Lena. We got it. Thank you for packaging it so well. It is even more beautiful than we thought! — I.B.