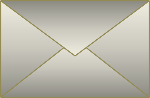 • We really like your work and we are really looking forward to getting the paintings. It's usually very difficult for us to pick a painting that we both like, but going through your collection we found ourselves agreeing on a lot of them. — E.G.
• You've got so many styles and themes! Their all so consistently amazing it blows me away that you did all of them. You've got a genius for the craft that's really uncommon. Most artists have a hit or miss that uses a contrast of light and dark or an interesting exception or an inspiring idea. But you use every trick art has and do it over and over and honestly I love everything you've done. I've got my favorites... 1001 Nights (both of them), Sweet thoughts, Future Echoes of the Past and the entire Avant-Garde Etude, You and Me and Lost City series... But honestly I absolutely love all of your work. — B.H.
• Wonderful, juicy mouthwatering colors. Congratulations! — J.B.
• Lena, I really liked the painting and admire your quality of work! — J.M.
• Lena, we received your painting yesterday! Thank you for taking great care in packing and labeling it fragile. We hung it up already and it looks great in its new home. Once I have it framed and add lighting, it is going to look even more beautiful. The colors are as vibrant as expected. I look forward to seeing more of your work. — T.