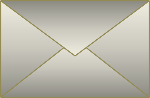 • Lena, was delighted with your painting. Contemporary is, by far, my favorite. Your colors are so intense, yet a very smooth flow overall - with just a hint of realism. It will find an appropriate location in my home. — B.V.
• I'm a very new art collector, just came across your paintings while browsing the net and was instantly intrigued! ...I fell in love with the 6 squares and have a perfect place for them in my home. — L.L.
• Just a quick note to tell you that we are enjoying having your paintings in our living room and have had many compliments from guests and friends during the Holiday season. I have referred many to your website. Keep up the good work! You're the best! — G.K.
• Just wanted to congratulate you on an awesome collection of work. I have never seen such a bulk of work all having the "WOW" factor. You are an inspiration to all us 'wanna be' artists. Keep up the incredible work. — D.
• Beautiful painting. I love the colors. — F.H.