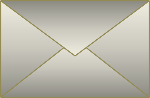 • Your art is beautiful and I hope to have it hanging in my home soon — R.S.
• I am surprised you are not a famous millionaire, your pieces are some of the best work I have seen. — JW
• Hi Lena, I really enjoyed seeing ALL of your beautiful and breath taking artwork. I wanted to send you this email and express how I got goosebumps just looking them over. I could not afford any of your art but I would not let this stop me in letting you know how great your work is. I wish you continued success. — Nathaniel
• Your work is magnificent, the colours are vivid and eye catching and appeal to me immensely!! — L.
• Your work has a modern feel that is so perfect for my life and surroundings! Just so you know, I love that 5 piece set, and I like bright colors... If you could let me know when your next one is done it would be appreciated... I hope you can do something similar in simplicity and elegance... Can't wait to see what it looks like! Thanks! — S.