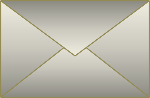 • We really like your work and we are really looking forward to getting the paintings. It's usually very difficult for us to pick a painting that we both like, but going through your collection we found ourselves agreeing on a lot of them. — E.G.
• Your work seems very colorful and uplifting. — D.J.
• I just saw your paintings, and I am just writing this quick note because I really liked your paintings (and the vibrant colors) ... — R.
• I just wanted to say that I LOVE YOUR STUFF. I love you paintings, I love the colors, I love how the colors work together, I try to paint and it would be amazing if could even come close to how great of an artist you are. — J.
• Thanks for shipping the art work. Looking forward to making it part of my home. I needed something to inspire me to paint my living room and your fantastic work I just what I needed. — J.P.