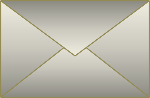 • I randomly stumbled upon your website and absolutely fell in love with some of your pieces... — T.W.
• Thank you Lena. We got it. Thank you for packaging it so well. It is even more beautiful than we thought! — I.B.
• I am so very moved by your work. The style is so completely different from mine - and while I am happy with my work I am astounded by the pure magic and grace of yours. The colour, the movement, the texture - you paintings are alive and very beautiful. — K.M.
• Lena, I can't tell you how surprised I was that your artwork is ten times better in real life than on your website. It's gorgeous. Thank you. — C.S.
• The paintings just arrived and are better than expected... We look forward to purchasing more pieces from you in the future. — L.S.