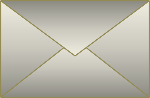 • Usually it's hard for me to appreciate non-objective art. Still, something about your works really drew me in. The depiction of space and that suggestion of another believable world fascinated me. — H.K.
• Thank you Lena, the painting came and is even more stunning in person. I will definitely be purchasing more of your work. — S.V.
• Hi Lena, I just stumbled across your website and thought I'd let you know that I think your paintings are brilliant... Congratulations. — M.
• Hi Lena! I recently came across your art and I absolutely love your pieces. Especially some of the triptychs you've done. I'm interested in making a purchase... — G.S.
• Lena, I received the parcel and I LOVE IT :) It is soo beautiful - you really have an amazing talent. Thank you so much for everything! — M.