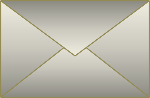 • Thank you Lena. We got it. Thank you for packaging it so well. It is even more beautiful than we thought! — I.B.
• Wonderful, juicy mouthwatering colors. Congratulations! — J.B.
• We received the painting "late autumn flowers" (in perfect condition:) that Lena painted for us and are absolutely ecstatic! We love, love, love the painting. It has made our living room look spectacular. Lena, you are an amazing artist and we are so fortunate to have found you. We love your work; it is genuine, beautiful, high quality and simply gorgeous. — K. and A.N
• I love this and all your work, and I wanted you to know that I started painting a couple of years ago because I came upon your website and fell in love with your art, it inspired me to pick up brushes and try it and now it is my favorite hobby! — O.S.
• Hello, Lena. I'm one of your biggest admirers. As if you haven't been told enough YOUR WORK IS AWESOME. I hear it all the time my self when I'm selling my own work here in New Orleans. I've been reading your blog and I find it very helpful and informative and I want to thank you for being this approachable. Keep up the good work. — R.R.