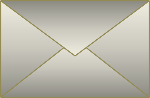 • Your work is amazing... The way you use color WOW. Your work when I see it makes me fill alive. — J.G.
• I went looking for Abstract Art for the living room - when I came upon your work. Your work - The Piano - jumped out at me in a completely different way from everything I've seen on the net, and believe me - I've done a lot of looking. I fell in love with your 'Piano' painting. That one really spoke to me. I could really identify with the painting of the Piano - I almost felt as if I were standing there - looking - at myself with distant eyes. Hard to explain, but in a way - it's how I view myself. Music is my love. Water is also something I love - and I am always looking for-to- at it... I saw it as a sea of music - and the longing to walk along its shores. Thank you for a very special moment! I'll continue to watch your work. You are exceptionally talented. — A.H.
• I have lots more wall space available, which will no doubt have more of your paintings hanging from them in the near future! — B.O.
• The painting is absolutely beautiful. You are so talented. I appreciate it very much. Looks like I'll be bidding on your item again soon!!! I already left you a feedback. Thank you for your beautiful work. — A.
• I love this and all your work, and I wanted you to know that I started painting a couple of years ago because I came upon your website and fell in love with your art, it inspired me to pick up brushes and try it and now it is my favorite hobby! — O.S.