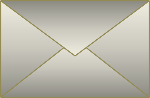 • I've been on your site for a couple of hours!! I can't believe how long it's been. I just wanted to tell you that I think your work is beautiful and really talks to the soul. You have a true gift! Thank you for the wonderful experience of viewing your art work. — C.S.
• Wow, rainy pictures are usually bluey and grey'y, this is tremendous, very hot and vibrant in spite of the rain. — G.K.
• We just got the painting this afternoon and are very happy with your work! Its beautiful, we have hung it already and cant wait for the next one! — C.P.
• Hi Lena, I received the paintings today and they are truly beautiful!!! Thank you so much. If I or anyone I know is in need of a great painting I will refer to your website. Once again I appreciate your work and look forward to doing business with you in the future! — B.S.
• You have energetic beautiful paintings. God bless you. — A.S.