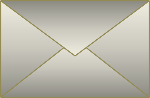 • I've cleared the wall above the couch and look forward to adding the colors and energy of your artwork into my living room!! — T.B.
• We really like your work and we are really looking forward to getting the paintings. It's usually very difficult for us to pick a painting that we both like, but going through your collection we found ourselves agreeing on a lot of them. — E.G.
• Hi Lena! I recently came across your art and I absolutely love your pieces. Especially some of the triptychs you've done. I'm interested in making a purchase... — G.S.
• Your art is beautiful and I hope to have it hanging in my home soon — R.S.
• The paintings just arrived and are better than expected... We look forward to purchasing more pieces from you in the future. — L.S.