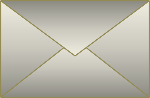 • Lena, I received the package and they are gorgeous. My husband and I love them. I keep looking at more of your work because we would like to purchase more here soon. Thanks. — K.O.
• I've cleared the wall above the couch and look forward to adding the colors and energy of your artwork into my living room!! — T.B.
• You've got so many styles and themes! Their all so consistently amazing it blows me away that you did all of them. You've got a genius for the craft that's really uncommon. Most artists have a hit or miss that uses a contrast of light and dark or an interesting exception or an inspiring idea. But you use every trick art has and do it over and over and honestly I love everything you've done. I've got my favorites... 1001 Nights (both of them), Sweet thoughts, Future Echoes of the Past and the entire Avant-Garde Etude, You and Me and Lost City series... But honestly I absolutely love all of your work. — B.H.
• The art arrived on my doorstep today. I am very happy with it! I am really able to put myself into the paintings..., it gives me a great sense of escape... — S.B.
• You are exceptionally talented. Though I don't paint much I enjoy art. Your cheerful compositions are of exceptional quality. I appreciate all your colorful works. The layouts are well thought of. Do you sketch them out first on canvas or just proceed with a general layout in mind? For some time now I was thinking will painting ever change beyond Rubens-Constable-Monet and Picasso. Well, there you are now doing something cheerful, elegant and original thinking. — S