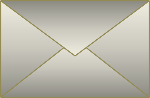 • Lena, we received your painting yesterday! Thank you for taking great care in packing and labeling it fragile. We hung it up already and it looks great in its new home. Once I have it framed and add lighting, it is going to look even more beautiful. The colors are as vibrant as expected. I look forward to seeing more of your work. — T.
• A great artist with a great personality!!! I am going to enjoy the painting even more now that I know you have a sense of humor too!!! ... You have a nice web site with some wonderful artwork! — B.O.
• I was astonished by the work you have done. A really thrilling work of art. — T.T.
• Your art is beautiful and I hope to have it hanging in my home soon — R.S.
• I am surprised you are not a famous millionaire, your pieces are some of the best work I have seen. — JW