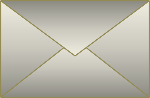 • I am surprised you are not a famous millionaire, your pieces are some of the best work I have seen. — JW
• Just received the painting today and LOVE it!!! It is my first piece of "real" art... Thank you very much - I will definitely be looking your works up again!!! — C.E.
• I have lots more wall space available, which will no doubt have more of your paintings hanging from them in the near future! — B.O.
• Usually it's hard for me to appreciate non-objective art. Still, something about your works really drew me in. The depiction of space and that suggestion of another believable world fascinated me. — H.K.
• Lena, I received the parcel and I LOVE IT :) It is soo beautiful - you really have an amazing talent. Thank you so much for everything! — M.