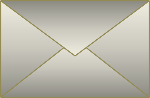 • Wonderful, juicy mouthwatering colors. Congratulations! — J.B.
• I'm a very new art collector, just came across your paintings while browsing the net and was instantly intrigued! ...I fell in love with the 6 squares and have a perfect place for them in my home. — L.L.
• I just wanted to let you know that I received the paintings... Thank you so much, I am very pleased with your work, you are a great painter and very professional as well!!! Thanks again, I really appreciate it and in the future if I am looking for another painting, I'll definitely look you up. — N.W.
• Your work is absolutely amazing! ...For the record, your talent rivals many of great masters! — D.C.
• Hi Lena, I really enjoyed seeing ALL of your beautiful and breath taking artwork. I wanted to send you this email and express how I got goosebumps just looking them over. I could not afford any of your art but I would not let this stop me in letting you know how great your work is. I wish you continued success. — Nathaniel