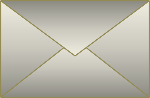 • I just wanted to say that I LOVE YOUR STUFF. I love you paintings, I love the colors, I love how the colors work together, I try to paint and it would be amazing if could even come close to how great of an artist you are. — J.
• The art arrived on my doorstep today. I am very happy with it! I am really able to put myself into the paintings..., it gives me a great sense of escape... — S.B.
• A great artist with a great personality!!! I am going to enjoy the painting even more now that I know you have a sense of humor too!!! ... You have a nice web site with some wonderful artwork! — B.O.
• Your work seems very colorful and uplifting. — D.J.
• Lena, I really liked the painting and admire your quality of work! — J.M.