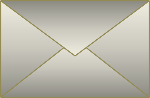 • Lena, I received the package and they are gorgeous. My husband and I love them. I keep looking at more of your work because we would like to purchase more here soon. Thanks. — K.O.
• I received the painting from you and was very pleased with the quality... I look forward to buying from you again in the future. — J.K.
• The painting arrived safely! I am really happy with my purchase. It looks fabulous in my family room above the fireplace... I think I made a good purchase. — M.C.
• I have lots more wall space available, which will no doubt have more of your paintings hanging from them in the near future! — B.O.
• Really stunning. I do not know what style you used or medium but I can see there is thick patches in the painting and it gives the whole set-up life and movement. Love it lots. — T.H.