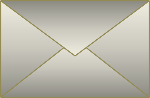 • I received the painting from you and was very pleased with the quality... I look forward to buying from you again in the future. — J.K.
• I am an Interior Decorator, and came across your site by searching for oversized art. I was having such trouble finding great works for very large walls. I definitely bookmarked your site. Your work is truly original... I hope to be able to pass your name on to many of my clients. — N.
• Wonderful, juicy mouthwatering colors. Congratulations! — J.B.
• Thanks for shipping the art work. Looking forward to making it part of my home. I needed something to inspire me to paint my living room and your fantastic work I just what I needed. — J.P.
• I recently discovered your work on the internet and must say that I find them refreshing and passionate... I am looking to fill a modern home ... and your style would be perfect... — M.J.