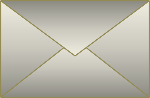 • I just wanted to say that your artwork is amazing and really, really emotional. I ... have completely fallen in love with your style and also the theme that you present in all of your artwork. — A.J.
• The painting arrived safely! I am really happy with my purchase. It looks fabulous in my family room above the fireplace... I think I made a good purchase. — M.C.
• Wonderful, juicy mouthwatering colors. Congratulations! — J.B.
• Beautiful painting. I love the colors. — F.H.
• Hi Lena, the 9 canvases came today. Love, love, love them! It was what I wanted. I will be watching your other work. Thank you! — D.