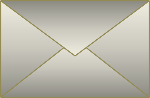 • I was astonished by the work you have done. A really thrilling work of art. — T.T.
• I am so very moved by your work. The style is so completely different from mine - and while I am happy with my work I am astounded by the pure magic and grace of yours. The colour, the movement, the texture - you paintings are alive and very beautiful. — K.M.
• Your work is amazing... The way you use color WOW. Your work when I see it makes me fill alive. — J.G.
• Your work is magnificent, the colours are vivid and eye catching and appeal to me immensely!! — L.
• I received the painting from you and was very pleased with the quality... I look forward to buying from you again in the future. — J.K.