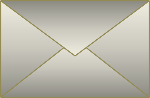 • I received the painting yesterday. I'm so happy you were able to do that for me. It looked excellent online but was much more dramatic in person. Thank you again for the quick and smooth shipment. I look forward to seeing more of your works online. — B.H.
• The painting arrived yesterday... It's beautiful, I love it! You are truly a wonderful and gifted artist with a great sense of humor and I look forward to buying more of your art soon! Take care and thank you so very, very much! — B.O.
• Lena, your painting is on my living room wall. It is a masterpiece. I love it. I will save some more money to buy another painting. You are a real artist creating magnificent arts! — S.B.
• Your work seems very colorful and uplifting. — D.J.
• I have lots more wall space available, which will no doubt have more of your paintings hanging from them in the near future! — B.O.