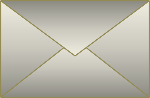 • I am a freshman in high school and in my art class we were supposed to find some art work on the computer and write a paper on the artist. I chose you. I really like your work... I just thought I would write you and tell you that you work is really inspiring. — R.S.
• Really stunning. I do not know what style you used or medium but I can see there is thick patches in the painting and it gives the whole set-up life and movement. Love it lots. — T.H.
• Hi Lena! We fetched our painting from the post office... I'm glad to say that it arrived in perfect condition. The painting looks great! This was our first time buying online and definitely not the last. Great doing business with you! — B.O.
• Wonderful, juicy mouthwatering colors. Congratulations! — J.B.
• Hi Lena, I really enjoyed seeing ALL of your beautiful and breath taking artwork. I wanted to send you this email and express how I got goosebumps just looking them over. I could not afford any of your art but I would not let this stop me in letting you know how great your work is. I wish you continued success. — Nathaniel