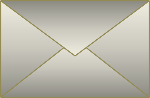 • The painting is absolutely beautiful. You are so talented. I appreciate it very much. Looks like I'll be bidding on your item again soon!!! I already left you a feedback. Thank you for your beautiful work. — A.
• I am a freshman in high school and in my art class we were supposed to find some art work on the computer and write a paper on the artist. I chose you. I really like your work... I just thought I would write you and tell you that you work is really inspiring. — R.S.
• You are exceptionally talented. Though I don't paint much I enjoy art. Your cheerful compositions are of exceptional quality. I appreciate all your colorful works. The layouts are well thought of. Do you sketch them out first on canvas or just proceed with a general layout in mind? For some time now I was thinking will painting ever change beyond Rubens-Constable-Monet and Picasso. Well, there you are now doing something cheerful, elegant and original thinking. — S
• Hello, Lena. I'm one of your biggest admirers. As if you haven't been told enough YOUR WORK IS AWESOME. I hear it all the time my self when I'm selling my own work here in New Orleans. I've been reading your blog and I find it very helpful and informative and I want to thank you for being this approachable. Keep up the good work. — R.R.
• Your work seems very colorful and uplifting. — D.J.