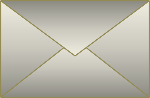 • I recently have fallen in love with abstract - especially nonobjective. I found your work while doing some research, and I wanted to tell you that you are one of the most talented artists I frankly have ever seen. I am happy to see you are selling well, and your site is absolutely fantastic, but you are of such a high caliber, that galleries would fight over you. You could command high prices. I hope you will consider approaching some really excellent galleries (particularly with your abstracts, surrealism, and cubist paintings). You are exceptional and I would like to see you make a fortune! Good luck, Lena. And thank you for sharing your art with the world. I feel enriched and inspired....and envious (!) after viewing your work. — V.M.
• I just wanted to say that I LOVE YOUR STUFF. I love you paintings, I love the colors, I love how the colors work together, I try to paint and it would be amazing if could even come close to how great of an artist you are. — J.
• Hi Lena, I just stumbled across your website and thought I'd let you know that I think your paintings are brilliant... Congratulations. — M.
• Your work is absolutely amazing! ...For the record, your talent rivals many of great masters! — D.C.
• Your work is magnificent!!! I am so excited to have found you!!! It is very hard to be an artist these days. Appreciation isn't what it use to be. Mass production and everybody wanting something "yesterday" makes the job difficult. Most of the art sites I found are mass production of a 100 prints everyone has already seen. That is why I am excited to have found your site. — N.S.