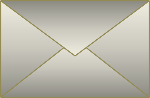 • I am surprised you are not a famous millionaire, your pieces are some of the best work I have seen. — JW
• Lena is very very talented and her work may be above what most people believe to be the pinnacle of perfection... — C.S.
• I received the painting from you and was very pleased with the quality... I look forward to buying from you again in the future. — J.K.
• Your work is amazing... The way you use color WOW. Your work when I see it makes me fill alive. — J.G.
• Lena, I have received the paintings in perfect condition. Thank you so very much for releasing additional works in this series. I had bid on the original triptych some time ago, and unfortunately never won. So, it is a great pleasure to have another chance to own your paintings. Thanks again. — P.H.