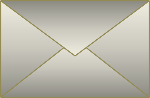 • I received the pieces today and they look great! Very nice job of presenting them digitally, but of course the real life version is that much more impressive. — K.M.
• Lena, I can't tell you how surprised I was that your artwork is ten times better in real life than on your website. It's gorgeous. Thank you. — C.S.
• Your work is amazing... The way you use color WOW. Your work when I see it makes me fill alive. — J.G.
• Lena, we received your painting yesterday! Thank you for taking great care in packing and labeling it fragile. We hung it up already and it looks great in its new home. Once I have it framed and add lighting, it is going to look even more beautiful. The colors are as vibrant as expected. I look forward to seeing more of your work. — T.
• Really stunning. I do not know what style you used or medium but I can see there is thick patches in the painting and it gives the whole set-up life and movement. Love it lots. — T.H.