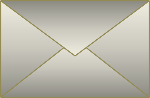 • Your art is beautiful and I hope to have it hanging in my home soon — R.S.
• I love this and all your work, and I wanted you to know that I started painting a couple of years ago because I came upon your website and fell in love with your art, it inspired me to pick up brushes and try it and now it is my favorite hobby! — O.S.
• Your work is magnificent!!! I am so excited to have found you!!! It is very hard to be an artist these days. Appreciation isn't what it use to be. Mass production and everybody wanting something "yesterday" makes the job difficult. Most of the art sites I found are mass production of a 100 prints everyone has already seen. That is why I am excited to have found your site. — N.S.
• We really like your work and we are really looking forward to getting the paintings. It's usually very difficult for us to pick a painting that we both like, but going through your collection we found ourselves agreeing on a lot of them. — E.G.
• Good morning Lena. I picked up the painting yesterday and I really like it. I'm checking your other listings for something else that I like because I really need another piece... Thank you for a terrific transaction. Oh, and it was packed very very well, I couldn't have asked for a better transaction. — T.