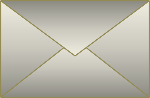 • I will for sure buy the painting... I must say I am very fond of your paintings and artistic style. — D.E.
• A great artist with a great personality!!! I am going to enjoy the painting even more now that I know you have a sense of humor too!!! ... You have a nice web site with some wonderful artwork! — B.O.
• Good evening, Lena, I have never written to an artist before, but when I saw your work online, I just had to contact you. There is a vibrance and yet, a joyful emotion in your work. I suppose it's not really work, but more of an expression of the depth of your emotions. Believe me, it shows! There are very few abstract artists whose pieces have spoken to me, but I do enjoy Dali, Picasso, and Kandinsky. I've never owned even a print of their work, but I feel very compelled to purchase yours. — J.G.
• I was astonished by the work you have done. A really thrilling work of art. — T.T.
• The images in our living room change the whole room. They are very symmetrical, yet still fluid. We love them... I find them inspiring. — B.M.