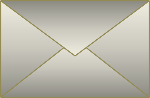 • You are exceptionally talented. Though I don't paint much I enjoy art. Your cheerful compositions are of exceptional quality. I appreciate all your colorful works. The layouts are well thought of. Do you sketch them out first on canvas or just proceed with a general layout in mind? For some time now I was thinking will painting ever change beyond Rubens-Constable-Monet and Picasso. Well, there you are now doing something cheerful, elegant and original thinking. — S
• Lena, Just got the tree picture (Fiery Autumn) today and it is even more beautiful in real life then the picture on the internet! You are so talented. Thank you so much - I totally love it! — J.B.
• NOW THIS IS WHAT IS CALLED GENIUS. I am also an Artist and Interior decorator in the UK and I couldn't help bowing my head in respect for such genius and excellence. Bravo!!! What a website! You made my day, inspired and challenged me... Your color combination, blend, brush and spatula strokes and flow reveal your technical excellence, but what stands out most is your infinite WOW ideas. That is what is called GENIUS. Congratulations for getting back into it and for your great success. KEEP THE FIRE BURNING STRONG. — F
• The painting is absolutely beautiful. You are so talented. I appreciate it very much. Looks like I'll be bidding on your item again soon!!! I already left you a feedback. Thank you for your beautiful work. — A.
• Hi Lena! We fetched our painting from the post office... I'm glad to say that it arrived in perfect condition. The painting looks great! This was our first time buying online and definitely not the last. Great doing business with you! — B.O.