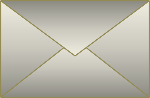 • Thanks for shipping the art work. Looking forward to making it part of my home. I needed something to inspire me to paint my living room and your fantastic work I just what I needed. — J.P.
• Let me just tell you that I have no words to describe how beautiful the painting is. First thing I did when I got back was to hang it on the wall and honestly, it looks even more amazing in real life than in the pictures. — V.G.
• We just got the painting this afternoon and are very happy with your work! Its beautiful, we have hung it already and cant wait for the next one! — C.P.
• Lena, I can't tell you how surprised I was that your artwork is ten times better in real life than on your website. It's gorgeous. Thank you. — C.S.
• You have energetic beautiful paintings. God bless you. — A.S.