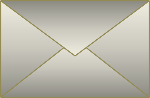 • Hi Lena, I received the painting yesterday. It is absolutely beautiful. It looks exactly the way I hoped it would and fits wonderfully in my home. Also, just a note the packaging was great. No problems. Thanks again! — J.H.
• Dear Lena, thank you for my beautiful painting of the Romantic Guitar. You are a very talented and creative artist!! It's a focal point in my house and everyone comments on it. BRAVO! — V.T.
• The images in our living room change the whole room. They are very symmetrical, yet still fluid. We love them... I find them inspiring. — B.M.
• Your work is simply amazing. I am so in love with so many pieces - I can't decide which is my favorite... You are beyond talented and I was stunned by the beauty of your work. — N.P.
• Your work seems very colorful and uplifting. — D.J.