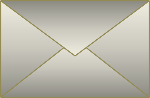 • Hey Lena. We love it. It looks amazing. We're actually planning on bidding on another one... I just left positive feedback. Thanks again. — R.S.
• Your work is absolutely beautiful. I just moved and I wanted that triptych to be the centerpiece of my living room. Again absolutely gorgeous! — Y.
• The paintings just arrived and are better than expected... We look forward to purchasing more pieces from you in the future. — L.S.
• I love this and all your work, and I wanted you to know that I started painting a couple of years ago because I came upon your website and fell in love with your art, it inspired me to pick up brushes and try it and now it is my favorite hobby! — O.S.
• Lena, we received the paintings and they are beautiful! Thanks so much for commissioning with us. Your art is truly awesome! — J.M.