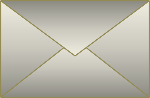 • I just wanted to let you know that I received the paintings... Thank you so much, I am very pleased with your work, you are a great painter and very professional as well!!! Thanks again, I really appreciate it and in the future if I am looking for another painting, I'll definitely look you up. — N.W.
• Your work seems very colorful and uplifting. — D.J.
• Lena, I wanted to thank you for the beautiful work... I just received the painting yesterday afternoon, in perfect condition. It's already hanging in my home... I enjoy all of your work, but this piece really struck me. — L.H.
• Your work is simply amazing. I am so in love with so many pieces - I can't decide which is my favorite... You are beyond talented and I was stunned by the beauty of your work. — N.P.
• A great artist with a great personality!!! I am going to enjoy the painting even more now that I know you have a sense of humor too!!! ... You have a nice web site with some wonderful artwork! — B.O.