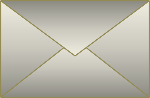 • I received the paintings in great shape and they are beautiful! Thank you so much. I lost everything in Hurricane Katrina and after replacing just the essentials, I did not think I would ever afford anything so stylish to go on my walls, so you are a real find for me! — M.S.
• I've cleared the wall above the couch and look forward to adding the colors and energy of your artwork into my living room!! — T.B.
• Hi Lena - we received the picture in perfect condition and LOVE it! You are an amazing artist and I am so happy to have one of your pieces. Thank you for caring so much about every detail. I have never had such a great experience!! Your painting came faster than anything I have ever gotten!! I put the painting in my dining room and I will send you a photo soon! THANK YOU AGAIN!!! — D.R.
• Just wanted to congratulate you on an awesome collection of work. I have never seen such a bulk of work all having the "WOW" factor. You are an inspiration to all us 'wanna be' artists. Keep up the incredible work. — D.
• The paintings arrived in great condition and very quickly. I am very happy with them they are great. I plan on buying some more soon, you are a very talented artist. — G.H.