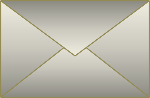 • Let me just tell you that I have no words to describe how beautiful the painting is. First thing I did when I got back was to hang it on the wall and honestly, it looks even more amazing in real life than in the pictures. — V.G.
• I was randomly searching the internet for reference photos of things to draw/paint today and I came across your website. I must say I was very impressed, your use of color in amazing. I wish I fully understood color theory like you do. Anyways thank you for the inspiration. Keep up the good work. — P.A.
• I've been on your site for a couple of hours!! I can't believe how long it's been. I just wanted to tell you that I think your work is beautiful and really talks to the soul. You have a true gift! Thank you for the wonderful experience of viewing your art work. — C.S.
• Really stunning. I do not know what style you used or medium but I can see there is thick patches in the painting and it gives the whole set-up life and movement. Love it lots. — T.H.
• The painting arrived yesterday... It's beautiful, I love it! You are truly a wonderful and gifted artist with a great sense of humor and I look forward to buying more of your art soon! Take care and thank you so very, very much! — B.O.