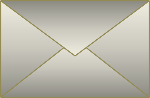 • Lena is very very talented and her work may be above what most people believe to be the pinnacle of perfection... — C.S.
• Lena, you are a wonderful artist! The works I saw made me smile and be sincerely happy that such talent exists on Earth... — E.J.
• I will for sure buy the painting... I must say I am very fond of your paintings and artistic style. — D.E.
• Just wanted to congratulate you on an awesome collection of work. I have never seen such a bulk of work all having the "WOW" factor. You are an inspiration to all us 'wanna be' artists. Keep up the incredible work. — D.
• Wow, rainy pictures are usually bluey and grey'y, this is tremendous, very hot and vibrant in spite of the rain. — G.K.