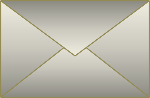 • I just saw your paintings, and I am just writing this quick note because I really liked your paintings (and the vibrant colors) ... — R.
• I recently discovered your work on the internet and must say that I find them refreshing and passionate... I am looking to fill a modern home ... and your style would be perfect... — M.J.
• Dear Lena, thank you for my beautiful painting of the Romantic Guitar. You are a very talented and creative artist!! It's a focal point in my house and everyone comments on it. BRAVO! — V.T.
• Wonderful! Love the great light, the variety of colors you used and the brushstrokes, it really makes this scene very lively. — I.G.
• The painting is absolutely beautiful. You are so talented. I appreciate it very much. Looks like I'll be bidding on your item again soon!!! I already left you a feedback. Thank you for your beautiful work. — A.