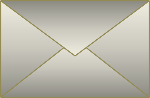 • Thank you Lena, the painting came and is even more stunning in person. I will definitely be purchasing more of your work. — S.V.
• I stumbled across your website one day from a Google search and I have to say your artwork is absolutely stunning! Your pieces are so unique and beautiful. I just wanted to say keep up the good stuff. — L.L.
• The paintings just arrived and are better than expected... We look forward to purchasing more pieces from you in the future. — L.S.
• Love the title, fabulous scene, love the texture and colours Lena. — P.M.N.
• Lena, I really liked the painting and admire your quality of work! — J.M.